BUY on DVD
The Complete 1st Season
The Complete 2nd Season
The Complete 3rd Season
The Complete 4th Season
The Complete 5th Season
The Complete Series
Gomer Pyle U.S.M.C.
9/25/1964 – 9/9/1970
CBS 30 minutes
Black & White (1964-1965)
Color (1965-1970)
150 total episodes
Gomer Pyle Cast – Well, gollllly
Jim Nabors as Private Gomer Pyle
Frank Sutton as Sergeant Vincent Carter
Ted Bessell as Private Frankie Lombardi (1965-1966)
William Christopher as Private Lester Hummel (1966-1968)
Forrest Compton as Colonel Edward Gray (1965-1969)
Larry Hovis as Private Larry Gotschalk (1964-1965)
Tommy Leonetti as Corporal Nick Cuccinelli (1964-1965)
Elizabeth MacRae as Lou-Ann Poovie (1967-1969)
Allan Melvin as Sergeant Charley Hacker (1965-1969)
Ronnie Schell as Private/Corporal Gilbert 'Duke' Slater (1964-1967, 1968-1969)
Barbara Stuart as Bunny Wilson (1965-1969)
Roy Stuart as Corporal Chuck Boyle (1965-1968)
Gomer Pyle Theme Song
"Gomer Pyle U.S.M.C." by Earle Hagen
Gomer Pyle Tidbits – Shazam!
Gomer Pyle (Jim Nabors) was originally a filling station attendant at Wally's Filing Station in Mayberry, North Carolina as a character on the Andy Griffith Show. But he got drafted and joined the Marines.
Gomer took basic training Camp Wilmington in North Carolina where he first ran across Sgt. Vincent Carter (Frank Sutton). The seemingly gruff sergeant was constantly frustrated with Gomer. Eventually the sergeant realized that Gomer was sincere, but naive and took a liking to him.
When Gomer gets a permanent posting it is to Camp Henderson in Los Angeles. And guess who gets posted with him? Sergeant Carter!
Passings
Frank Sutton died in 1974 of a heart attack
Tommy Leonetti in 1979 of cancer
Ted Bessell in 1996 of an aortic aneurysm
Jim Nabors passed in 2017 peacefully, he was 87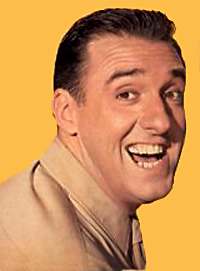 Jim Nabors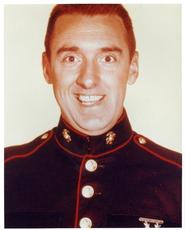 Jim Nabors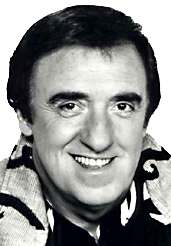 Jim Nabors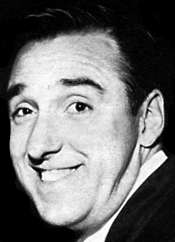 Jim Nabors
Gomer Pyle Trivia
Carol Burnett considers Jim Nabors to be her good luck charm and always had him appear on her first show of each new season.