Buy Harry-O on DVD
---
Harry O
September 12, 1974 – April 29, 1976
(44) one hour episodes (2 seasons)
in color ABC
Created by: Howard Rodman
Produced By: Jerry Thorpe
Theme Music
Billy Goldenberg
CAST
David Janssen
Anthony Zerbe
Henry Darrow
Paul Tulley
Farrah Fawcett

Harry Orwell
Lt. Trench
Lt. Manuel 'Manny' Quinlan
Sgt. Roberts
Sue Ingham
STORYLINE
David Janssen starred in this 1970s private detective series. He was an ex San Diego cop who was shot in the back in the line of duty and was medically retired from the force. Since he can't make ends meet on just his disability checks he decides to become a private eye. The show was unique in that Janssen did a rolling voice over monologue during the show explaining some of the back story of each episode.
During the first season which was filmed in San Diego almost all of the filming was location shots showing off some of the more interesting sites in and around San Diego. After the show was moved to Los Angles / Malibu more stock footage was used.
Janssen invested a lot of himself in this series, the writing was good and it was a quality product. Fred Silverman, the then head of ABC, however felt that a show with female private eyes would do better in the ratings. Charlie's Angels replaced Harry O in the fall of 1976. This move so angered Janssen that he vowed never to do TV again.
Video Clip of Harry O
Passings
David Janssen passed away in 1980 of a heart attack, he was only 48
Farrah Fawcett sadly died in 2009 of anal cancer, she was only 62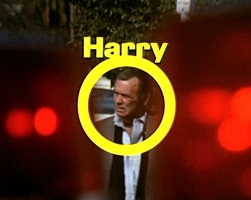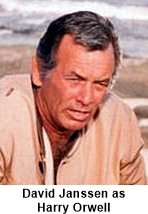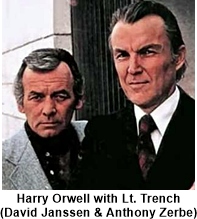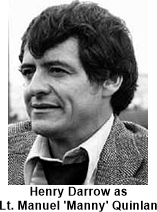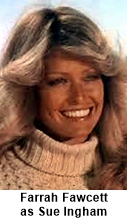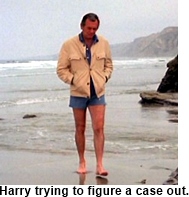 TRIVIA:
The Harry O series was filmed entirely in San Diego with Harry even bragging that San Diego was his home field and he knew every street, stoplight and bus bench in it. Then the producers got a cost savings incentive from the city of Malibu and the whole production moved north. Harry got a new police department contact when Anthony Zerbe joined the cast as Lt. Trench. His old Police contact from San Diego, Lt. Manny Quinlan (Henry Darrow) was killed off.