BUY ON DVD
It Takes a Thief (Magnificent Thief) [VHS]
the movie that served as a pilot for the series
---
1/9/1968 – 9/14/1970 ABC 60 minutes
Color
(Jan. 1968 – Aug. 1969 Tues.. 8:30-9:30
Aug. 1969 – Jan. 1970 Thurs. 10:00-11:00
Jan. 1970 – Sept. 1970 Mon. 7:30-8:30)
Produced by Universal TV
It Takes A Thief Cast
Robert Wagner as Alexander Mundy
Fred Astaire as Alistair Mundy (1968-1970)
Malachi Throne as Noah Bain (1968-1969)
Ed Binns as Wally Powers (1969-1970)
It Takes A Thief Theme Song
"It Takes a Thief" by David Grusin
It Takes A Thief Tidbits
Alexander Mundy (Robert Wagner) was a professional thief who got caught. While in San Jobel Prison, The government spy agency, SIA, offered him a pass out of jail if he would use his talents on behalf of the government. He accepted.
Wagner's Munday was debonair and classy. At the beginning, Mundy was under house confinement unless on the job. In the second season he was free. The show was filmed in glamorous world locales where Mundy plied his trade.
His first SIA contact was Noah Bain (Malachi Throne) and later Wally Powers (Edward Binns).
Unquestionably the most entertaining addition to the cast was the estimable Fred Astaire as Alister Munday, Alexander's father. Who else but the elegant Astaire could play the suave Mundy's teacher/parent.
Passings
Fred Astaire died in 1987 of pneumonia, and Ed Binns in 1990 of a heart attack.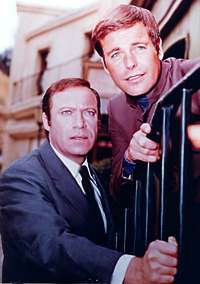 Malachi Throne and Robert Wagner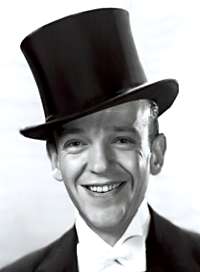 A young Fred Astaire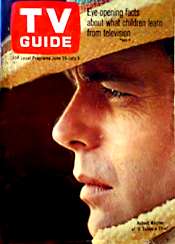 Robert Wagner