Buy Kolchak: The Night Stalker on DVD
---
Kolchak: The Night Stalker
September 13, 1974 – March 28, 1975
(20) one hour episodes plus (2) pilots (1 season)
in color on ABC
Created by: Jeff Rice
Produced by: Francy Productions Inc. with Universal Television
CAST
Darren McGavin as
Simon Oakland as
Jack Grinnage as
Ruth McDevitt as

Carl Kolchak
Tony Vincenzo
Ron Updyke
Miss Emily Cowles
Theme Music
Composer: Gil Mellé
STORYLINE
The Night Stalker series originated as two highly successful made for TV movies, The Night Stalker (1972) and The Night Strangler (1973) both starring Darren McGavin.
McGavin reprised his role as grizzled journalist Carl Kolchak, whose beat for the INS, a Chicago-based news service brought him into contact with werewolves, zombies, headless motorcyclists, and other supernatural creatures of the night for the series.
Kolchak always prevailed over the otherworldly bad guys if just barely but any proof he may have gathered about their existence always managed to get destroyed or lost meaning he had no story. His managing editor Tony Vincenzo (Simon Oakland) was hard nosed and never believed Kolchak's wild tales.
The series unfortunately drifted into camp humor and the production values declined in later episodes leading to its cancellation by ABC. There was a ground swell of letters to ABC demanding the continuation of the show but they weren't successful. The series was and still is a cult favorite among sci-fi fans.
Video Clip of Kolchak: The Night Stalker
Passings
Darren McGavin passed away in 2006, he was 83
Simon Oakland died of cancer in 1983, he was only 68
Ruth McDevitt died in 1976, she was 80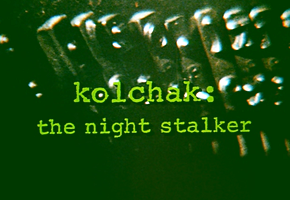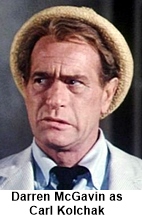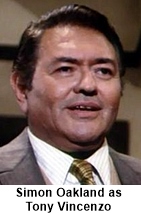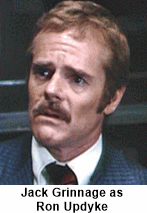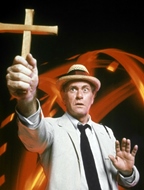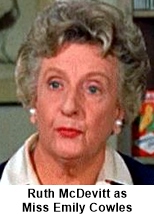 TRIVIA:
Ruth McDevitt's character is referred to variously throughout the series on-screen by various characters and in the cast lists as Emily Fenwick, Emily Cowels, and Edith Cowels. They eventually settled on the name "Emily Cowles."
Her character's occupation also alternates between advice columnist, riddle feature writer, and crossword puzzle editor, however she is best remembered as Miss Emily the advise columnist.