9/22/1957 – 7/8/1962 ABC
Black and White – 30 minutes -156 episodes
Oct. 1958-April 1962 Sunday 8:30-9:00
April 1962-Oct. 1962 Sunday 10:30-11:00
Produced by Warner Brothers
Lawman Cast
John Russell as Marshal Dan Troop
Peter Brown as Deputy Johnny McKay
Bek Nelson as Dru Lemp, owner of the Blue Bonnet Cafe
Peggie Castle as Lilly Merrill,owner of Birdcage Saloon
Barbara Long as Julie Tate, owner of the Laramie newspaper
Lawman Theme Song
"Lawman Theme" music by Jerry Livingston and lyrics by Mack David
Lawman. Lawman.
The Lawman came with the sun.
There was a job to be done.
And so they sent for the badge and the gun
Of the Lawman.
And as he silently roved,
Where evil violently ploved
They knew he'd live or he'd die by the code
Of the Lawman.
The man who rides all alone
And all that he'll ever own,
Is just a badge and a gun and he's known
As the Lawman.
Lawman Tidbits
Marshal Dan Troop (John Russell) may have been the straightest lawman in the TV West. A fella of few words and fewer smiles, he protected Laramie from all manner of bad guys.
In sharp contrast was the hunky Peter Brown as Deputy Johhny McKay. If Russell was stonefaced, it didn't matter to women. They only had eyes for Brown.
Passings
Peggy Castle died in 1973 of cirrhosis of the liver, John Russell died in 1991.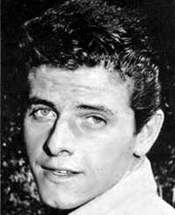 Peter Brown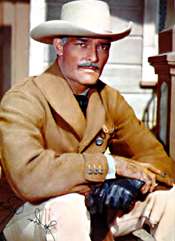 John Russell
From the Doug Abbott Collection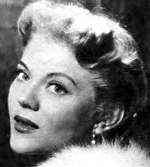 Peggy Castle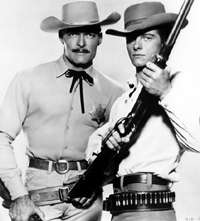 John Russell
From the Doug Abbott Collection
External Links
TV Guide's Lawman Page, with TV Listings, Photos, Videos, Exclusive News and More.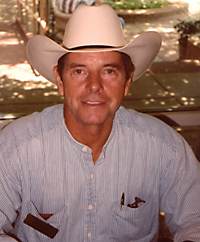 Peter Brown
1998 Charlotte Film Festival
From the Bill Sasser Collection
For More Like This See:
Stars Today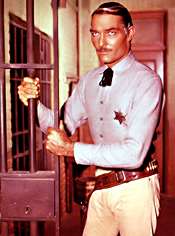 John Russell
From the Doug Abbott Collection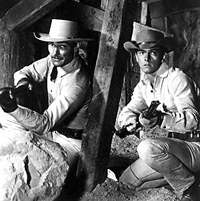 John Russell and Peter Brown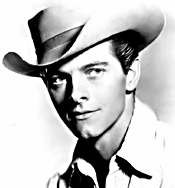 Peter Brown