Leave It To Beaver on DVD!
Complete 1st Season
Complete 2nd Season
Complete 3rd Season
Complete 4th Season (1960)
Complete 5th Season (1961)
Complete 6th Season (1962)
Leave It To Beaver
10/4/1957 – 9/17/1958 CBS
10/2/1958 – 9/12/1963 ABC
Black and White – 30 minutes – 234 total episodes
Leave It To Beaver Cast
Jerry Mathers as Theodore 'Beaver' Cleaver
Barbara Billingsley as June Cleaver
Hugh Beaumont as Ward Cleaver
Tony Dow as Wallace 'Wally' Cleaver
Ken Osmond as Edward 'Eddie' Haskell
Frank Bank as Clarence 'Lumpy' Rutherford
Richard Deacon as Fred Rutherford
Robert 'Rusty' Stevens as Larry Mondello (1958-1960)
Madge Blake as Mrs. Margaret Mondello (1958-1960)
Doris Packer as Cornelia Rayburn
Stephen Talbot as Gilbert Bates
Tiger Fafara as Tooey
Richard Correll as Richard Rickover
Stanley Fafara as Hubert 'Whitey' Whitney
Burt Mustin as Gus the Fireman
Leave It To Beaver Theme Song
"Toy Parade" by Dave Kahn, Mort Greene, and Melvyn Lenard Gordon

Leave It To Beaver Tidbits
Leave it to Beaver contributed to the notion of the perfect Fifties family. Parents never raised their voices or were too busy for the kids. Dad didn't work late.
Mom, well, poor Mom seemed obliged to remain perfectly coifed and dressed regardless of task. Dusting, vacuuming, cooking. No matter. She always had a dress and her heels on. What they never showed was Mom ironing which must have been a daily ordeal to keep all those nice outifts pressed.
A life crisis consisted of a lost report card or failure to eat your vegetables.
Still, we watched. Amused by the comings and goings of the Cleaver family and I suspect, wishing our own families could be as perfect as the Cleavers.
Ward (Hugh Beaumont) was an accountant and they lived at 211 Pine Street in Mayfield. At the start, Beaver (Jerry Mather) was in the second grade and his brother Wally (Tony Dow) was in the eighth.
Eventually Wally moves on the Mayfield High School and becomes captain of the football team. Beaver never seems to mature.
Eddie Haskell (Ken Osmond), who called Beaver "Squirt," was my favorite of Wally's friends. A kid who sucked up to parents and two timed you behind your back. A kid you loved to hate. A kid just like the one who lived down the street.
Passings
Hugh Beaumont died in 1982 of a heart attack
Barbara Billingsley passed away in 2010
Ken Osmond in 2020 of COPD
Tony Dow died in 2022 at 77 of liver cancer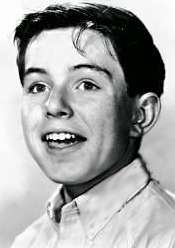 Jerry Mathers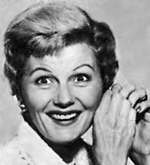 Barbara Billingsley

Hugh Beaumont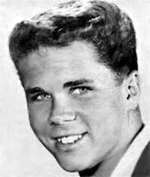 Tony Dow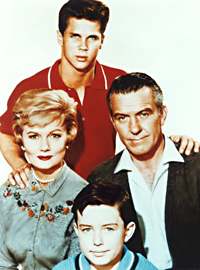 Leave it to Beaver Cast
Leave It To Beaver Trivia
What Happened To:
Contrary to rumor, Jerry Mathers is alive.Ken Osmond, Eddie, became a Los Angeles police officer who was reportedly injured in the line of duty.
Leave It To Beaver Trivia
Ever wonder how he got the name "Beaver?" When Wally was young, he couldn't say "Theodore." Called his little brother "Tweder." Ward and June thought "Beaver" sounded better and it stuck.