Buy M*A*S*H on DVD
M*A*S*H
September 17, 1972 – February 28, 1983
(256) one half hour episodes (11 seasons)
in color CBS
Created by: Larry Gelbart
Produced by: 20th Century Fox Television
Opening Theme Music :
Johnny Mandel (music) and Mike Altman (lyrics), (for the M*A*S*H 1970 movie)
"Suicide Is Painless"
(Only the instrumental version with no lyrics was used for the TV series but I though you might enjoy them anyway)
Through early morning fog I see
visions of the things to be
the pains that are withheld for me
I realize and I can see…
that suicide is painless
it brings on many changes
and I can take or leave it if I please.
I try to find a way to make
all our little joys relate
without that ever-present hate
but now I know that it's too late, and…
The game of life is hard to play
I'm gonna lose it anyway
The losing card I'll someday lay
so this is all I have to say.
The only way to win is cheat
And lay it down before I'm beat
and to another give my seat
for that's the only painless feat.
The sword of time will pierce our skins
It doesn't hurt when it begins
But as it works its way on in
The pain grows stronger…watch it grin, but…
A brave man once requested me
to answer questions that are key
is it to be or not to be
and I replied 'oh why ask me?'
'Cause suicide is painless
it brings on many changes
and I can take or leave it if I please.
…and you can do the same thing if you please.
CAST
Alan Alda
McLean Stevenson
Wayne Rogers
Gary Burghoff
Loretta Swit
Larry Linville
Mike Farrell
Harry Morgan
Jamie Farr
William Christopher
David Ogden Stiers

Captain Benjamin Franklin Pierce
Lt. Colonel Henry Blake
Captain John McIntyre
Corporal Walter Eugene O'Reilly
Major Margaret Houlihan
Major Franklin Marion Burns
Captain B.J. Hunnicut
Colonel Sherman T. Potter
Corporal Maxwell Q. Klinger
Father Francis Mulcahy
Major Charles Winchester
STORYLINE
MASH originally was a book about an Army Hospital in Korea during the conflict there. It was made into a very popular movie which was then turned into this series. It was envisioned as an ensemble cast production but Alan Alda as Captain Benjamin Franklin Pierce quickly became the central character. Other characters were Captain John McIntyre (Wayne Rogers) who was sent home from Korea but replaced by Captain B.J. Hunnicut (Mike Farrell) as his roommate and partner in boozing and practical jokes. Commanding the MASH unit was Lt. Colonel Henry Blake (McLean Stevenson) who was also sent home (his plane was shot down on his way), who was replaced by Colonel T. Potter (Harry Morgan) a thirty year military man and father figure to the group.
The series was a comedy with a definite dark edge. It aired during the end of the Vietnam conflict and many episodes were written to show the futility and senselessness of war in general. The wisecracking hard drinking surgeons were simply trying to cope with the horrors that they witnessed everyday. Highly talented, the doctors of the 4077th Mobile Army Surgical Hospital unit were civilian draftees who did not belong in a strict military setting, let alone a war zone.
After ten seasons it was getting harder for the writers and creative people to keep coming up with story lines. A vote was taken among the cast to end the series or not. It was close but the majority voted to let it end naturally. Those who voted in favor of continuing the series were the ones subsequently featured on a revival series, "After MASH" (1983).
Video Clip of M*A*S*H
Passings
McLean Stevenson passed away in 1996 of a heart attack, he was only 68
Larry Linville died of cancer in 2000, he was only 60
Harry Morgan died of pneumonia in 2011, he was 96
William Christopher died in 2016 of small-cell carcinoma he was 84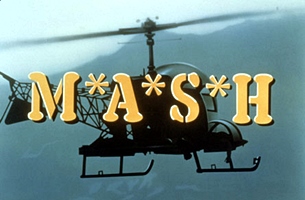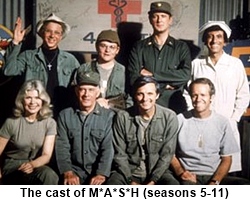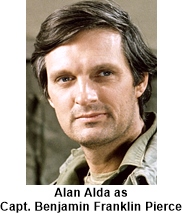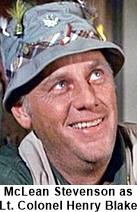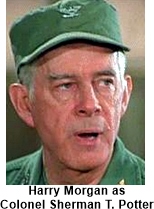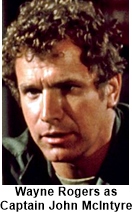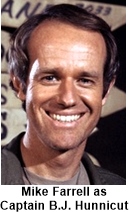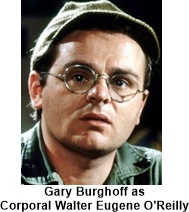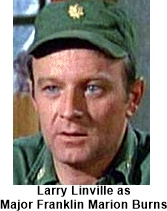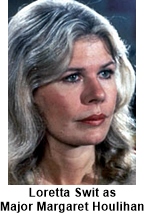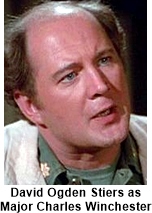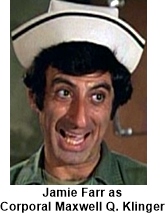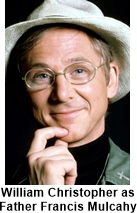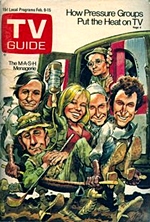 Click for TV Guide page
TRIVIA:
I haven't been able to verify this story but I thought that you might enjoy it anyway
As of December 2014, the series finale, "Goodbye Farewell, Amen," is still the most watched regular television series broadcast in US History. It was watched by approximately 125 million viewers. The finale aired from 8pm – 11pm on February 28, 1983. At 11:03 pm, EST, New York City public works noted the highest water usage at one given time in the City's history. This was due to the fact that in the three minutes after the finale ended, approximately 77% of New York City flushed their toilets.