Buy the Monkees on DVD
The Monkees: Complete 1st Season
The Monkees: Complete 2nd Season
The Monkees
9/12/1966 – 8/19/1968 NBC
Color – 30 minutes – 58 episodes
Sept. 1986 – Aug. 1968
Mon. 7:30-8:00
Music Supervisor – Don Kirshner
The Cast, Hey, hey we're..
Davy Jones as Davy (as David Jones)
Micky Dolenz as Micky
Michael Nesmith as Mike
Peter Tork as Peter
Theme Song
"Theme from The Monkees" by Tommy Boyce and Bobby Hart
Here we come, walkin'
Down the street.
We get the funniest looks from
Ev'ry one we meet.
Hey, hey, we're the Monkees
And people say we monkey around.
But we're too busy singing
To put anybody down.
Monkees Tidbits
The Beatles movie Hard Day's Night was a huge success. So naturally, TV wanted to imitate this. But instead of recruiting a real band for the project, they manufactured one.
They hired actors Dolenz and Jones, who had no music experience, and Tork and Nesmith who had a little music in their backgrounds. They molded them into a band of sorts, although for the first numbers, they weren't allowed to play their instruments which made touring a problem.
They filmed the show as a light comedy with surreal elements, like Hard Day's Night. And guess what? It was a raging success.
The show and the songs were instantly popular. The band demanded and got more creative control over the music. But in the end, The Monkees were contrived and neither the show nor the band would survive.
Passings
Davy Jones passed away suddenly of a heart attack in 2012, he was only 66
Peter Tork died in 2019 of adenoid cystic carcinoma, he was 77
Michael Nesmith passed in 2021 at 78 of heart failure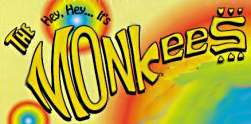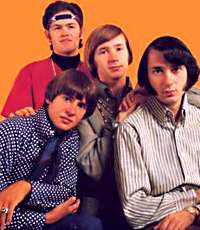 Davy Jones, Micky Dolenz,
Peter Tork and Mike Nesmith
Monkees TriviaBest charting songs
(in order of popularity)
I'm a Believer 1966
Daydream Believer 1967
Last Train to Clarksville 1966
Pleasant Valley Sunday 1967
In 1967 The Monkees sold more records than the Rolling Stones or the Beatles!
Michael Nesmith was the only member not to join in reunion tours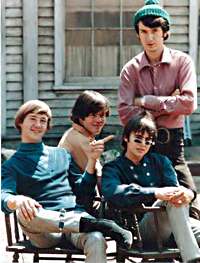 Peter Tork, Micky Dolenz, Davy Jones
and Mike Nesmith (standing)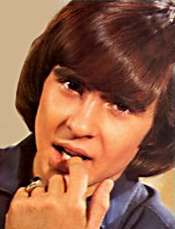 Davy Jones
---
For More Info:
TV Guide's Monkees Page, with TV Listings, Photos, Videos, Exclusive News and More.
The Monkees