Buy Night Gallery on DVD
December 16, 1970 – May 27, 1973
(43) one hour episodes (3 seasons)
plus a pilot movie
in color NBC
Created by: Rod Serling
Produced by: Paul Freeman
Opening Narrative
"Good evening. Please come in. These little "objet d'art" that you see surrounding me, you won't find in your average art museum, because these are unusual paintings and statuary that come to life or death, whatever the case may be. Because this is The Night Gallery."
CAST
Rod Serling was the presenter and the only regular cast member.
Notable Guest Stars included:
Roddy McDowall
Ossie Davis
Joan Crawford
Tom Bosley
Richard Kiley
Larry Hagman
Diane Keaton
Burgess Meredith
Joseph Campanella
Agnes Moorehead
Raymond Massey
Phyllis Diller
John Astin
Bert Convy
Jack Cassidy
Glenn Corbett
Carl Reiner
Pernell Roberts
Stuart Whitman
Bill Bixby
Cloris Leachman
Bernie Kopell
George Maharis
Ray Milland
Leslie Nielsen
E. G. Marshall
Desi Arnaz, Jr.
Imogene Coca
Vincent Price
Agnes Moorehead
Ruth Buzzi
Adam West
Jack Laird
David McCallum
Susan Strasberg
Patty Duke
Cesar Romero
Bob Crane
Edward G. Robinson
Harry Morgan
Buddy Ebsen
Broderick Crawford
STORYLINE
Patterned after the highly successful Twilight Zone, Rod Serling gave the anthology format another go with Night Gallery. Where Twilight Zone dealt more with pure science fiction, Night Gallery delved more into the horror genre.
The show's concept was a unique one: Before each story began, Serling introduced the tale with an abstract yet fitting painting, an illustrated picture that captured the segment's essence. All of these painting were done by Tom Wright. Occasionally there would be a macabre sculpture instead of a painting, these were done by Logan Elston and Phil Vanderlei.
Rod Serling was the host and creator and he wrote quite a few of the segments. WhenTwilight Zone ended he immediately began making plans to recreate it in a little more modern context. To make writing and filming a little easier (and less expensive) the new show would be broken up into multiple segments per hour show. When the series was reduced to one half hour in season three, only two segments would be aired.
Video Clip of Night Gallery
Passings
Rod Serling died in 1975 after his third heart attack in 4 weeks, he was only 50 years old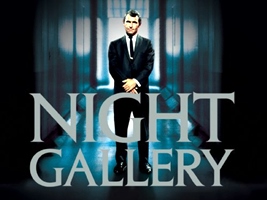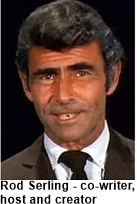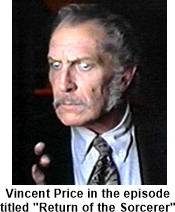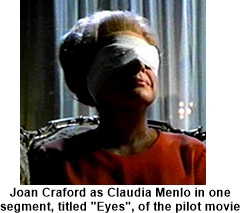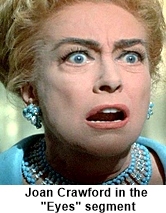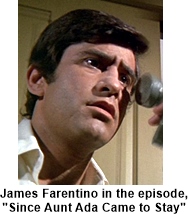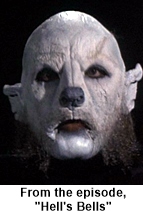 TRIVIA:
Below is a list of Serling's awards:
(6) Emmy's (1956, 1957, 1958, 1960, 1961 and 1964)
(3) Hugo Awards (1960, 1961, and 1962)
(2) Sylvania Awards (1955 and 1956)
(2) Christopher Awards (1956 and 1971)
George Foster Peabody Broadcasting Award (1957)
Golden Globe Award (1963)
Laurel Award for TV Writing Achievement (1976)
Television-Radio Writers' Award (1989)
Writers Guild Of America Awards (2001)
Look Magazine Television Award
Harcourt-Brace Award