Buy The Outer Limits on DVD
Outer Limits: The Original Series – Complete Set
September 16, 1963 – January 16, 1965
(49) one hour episodes (2 seasons)
in B&W on ABC
Created by: Leslie Stevens
Produced by: United Artists Television with Villa Di Stefano and Daystar Productions
CAST
The only regular cast in this anthology show was the announcer
Vic Perrin … Control Voice
Following is a list of guest stars that appeared in 2 or more episodes:
Bob Johnson   —   Anthean
Robert Culp   —   Allen Leighton
Robert Duvall   —   Adam Ballard
John Hoyt   —   'Bifrost' Alien
Ivan Dixon   —   Sgt. James Conover
Dabney Coleman   —   Dr. Williams
Bill Hart   —   Cpl. Delano
Martin Landau   —   Andro
Jacqueline Scott   —   Carol Maxwell
Don Gordon   —   Dave Crowell
David McCallum   —   Gwyllim Griffiths
Leonard Nimoy   —   Judson Ellis
Sally Kellerman   —   Ingrid Larkin
James Sikking   —   Botany
Neil Hamilton   —   Gen. Hilary J. Clarke
Opening Narration
There is nothing wrong with your television set.
Do not attempt to adjust the picture.
We are controlling transmission. We will control the horizontal.
We will control the vertical. We can roll the image; make it flutter.
We can change the focus to a soft blur or sharpen it to crystal clarity.
For the next hour, sit quietly and we will control all that you see and hear.
We repeat: there is nothing wrong with your television set.
You are about to participate in a great adventure.
You are about to experience the awe and mystery which reaches from the inner mind to the outer limits.
There was also a closing Narration:
We now return control of your television set to you, until next week at this same time when the Control voice will take you to The Outer Limits.
STORYLINE
This was anthology type sci-fi series which featured a different plot line and cast every show. It attempted to base the plots more on scientific fact than fiction but it got almost as way out as its predecessor The Twilight Zone did.
The series endeavored to have a social conscience by presenting shows that dealt with issues like nuclear proliferation, racism (even by aliens), big brother spying on its citizens, cloning or human engineering and the human potential for individual growth.
The Outer Limits had its monsters as well, ranging from rocks that transformed into spiders and ate your face off, to a hideously deformed humanoid that hypnotized everybody into thinking he was normal. The creatures were scary and kept you on the edge of your seat holding your breath until some sort of surprise ending took you totally off guard.
This show may have been patterned after "Twilight Zone" but its revolutionary special effects, makeup, cinematography and mind boggling writing was the new standard for the sci-fi and horror genres. Many of the storylines and creatures were "borrowed" for use in later shows like Star Trek, Terminator, and the movie I Robot.
This series opened new doors to your mind, giving the tv viewer a clear and fresh look at what seemed highly impossible but became ultimately probable.
Video Clip of The Outer Limits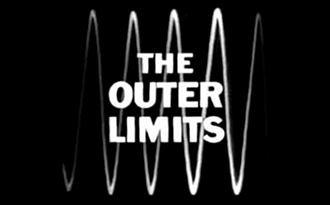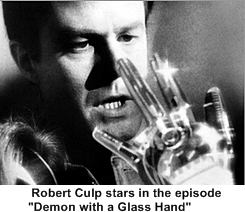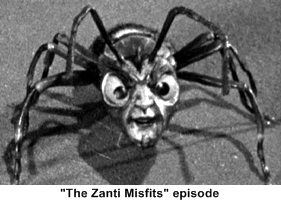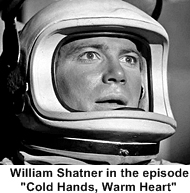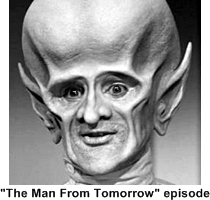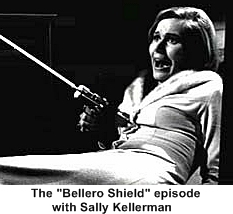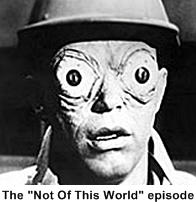 TRIVIA:
When The Outer Limits was first presented to the network the name was "Please Stand By" to tie in with the opening narrative. The Network rejected that name so they tried "Beyond Control". That didn't sell either so Outer Limits was a compromise title.