Buy The Patty Duke Show on DVD
Complete First Season (1963)
The Complete Second Season (1964)
The Complete Third Season (1965)
September 18, 1963 – May 4, 1966
(104) 1/2 hour episodes (3 seasons)
in B&W on ABC
Created by: William Asher and Sidney Sheldon
Produced by: Chrislaw Productions with United Artists Television
CAST
Patty Duke ……………….. Patty Lane
Patty Duke ……………….. Cathy Lane (the cousin)
William Schallert …………. Martin Lane
Jean Byron ……………….. Natalie Lane
Paul O'Keefe ……………… Ross Lane
Eddie Applegate …………… Richard Harrison
Kitty Sullivan ……………. Sue Ellen Turner
Alberta Grant …………….. Maggie
Opening Theme
Patty Duke Show Theme
Composed by: Sid Raimin and Robert Wells
Meet Cathy, who's lived most everywhere,
From Zanzibar to Barclay Square
But Patty's only seen the sight
A girl can see from Brooklyn Heights
What a crazy pair!
But they're cousins,
Identical cousins all the way
One pair of matching bookends,
Different as night and day
Where Cathy adores a minuet,
The Ballet Russes, and crepe suzette,
Our Patty loves to rock and roll,
A hot dog makes her lose control
What a wild duet!
Still, they're cousins,
Identical cousins and you'll find,
They laugh alike, they walk alike,
At times they even talk alike
You can lose your mind,
When cousins are two of a kind
STORYLINE
Two teenagers from vastly different worlds are thrust into each others lives when cousin Cathy (Patty Duke) from Scotland comes to live with her Uncle (William Schallert), Aunt (Jean Byron)and cousin Patty (Patty Duke). Oh by the way these two cousins happen to be identical twins!   (Explained by the fact that their respective Fathers are also identical twins)
The girls are identical except for their hairdo, Patty's hair flipped out while Cathy's was turned under and more conservative. This likeness led to the girls pulling off all sorts of shenanigans by switching identities (much like the Parent Trap which was two years earlier). Their hijinks usually landed them in hot water and were the basis for the shows comedic appeal.
This was Patty Duke's show all the way. The filming was located in New York because Hollywood's tough child labor laws wouldn't have given Duke enough workable hours each week to pull off the dual starring roles.
The special effects required to shoot Duke in the dual roles on the same screen was new for the times and way above the average technical requirements for a tv sitcom. One of the tricks was having the twins talking face to face so that the screen shot would contain one shot of the front of the twin and one of the back. A body double (Rita McLaughlin) was used for the back shots.
The show was deemed to elaborate and expensive to convert to color in 1966 so it was canceled by the network even though it's ratings were higher than ever.
Video Clip of The Patty Duke Show
Passings
Jean Byron died in 2006 of complications following hip replacement surgery, she was 80
William Schallert passed in 2016 peacefully in his sleep, he was 93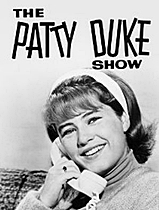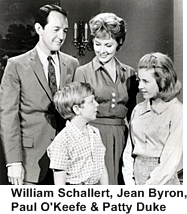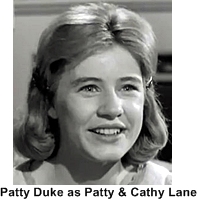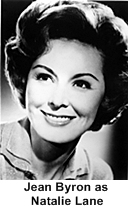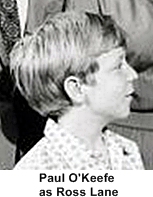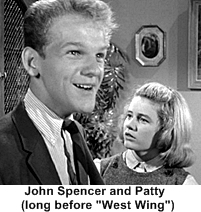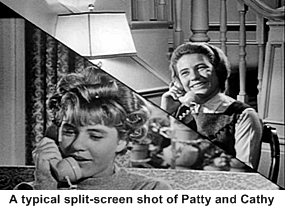 TRIVIA:
Quite a few singing sensations appeared on the Patty Duke Show including Frankie Avalon, Bobby Vinton, Frank Sinatra, Jr., Robert Goulet, Jimmy Dean, Sammy Davis Jr. and Chad & Jeremy.
It was Duke's singing with Chad & Jeremy that launched her own singing career cultimating in the top ten single – "Don't Just Stand There", in 1965.