Buy Phyllis on DVD
September 8, 1975 – March 13, 1977
(48) one half hour episodes (2 season)
in color on CBS
Created by: Stan Daniels and Ed Weinberger
Produced by: MTM Enterprises
CAST
Cloris Leachman
Lisa Gerritsen
Henry Jones
Jane Rose
Carmine Caridi
John Lawlor
Judith Lowry

Phyllis Lindstrom
Bess Lindstrom
Judge Jonathan Dexter
Audrey Dexter
Dan Valenti
Leonard Marsh
"Mother" Dexter
Theme Music
Composed by: "Dick DeBenedictis"
"Phyllis Theme"
Who makes the fog surrounding the Golden Gate simply disappear?
Phyllis, Phyllis.
Who makes the warning bells on the cable cars play "The Gangs All Here"?
Phyllis, Phyllis.
Who charms the crabs at Fisherman's Wharf right out of their shells?
Who lights the lamps of Chinatown just by walking in view? … Who?
Phyllis! Phyllis! Phyllis! It sure isn't you!
STORYLINE
Phyllis was the second spin-off of very popular The Mary Tyler Moore Show. Phyllis (Cloris Leachman), who had been Mary Richards' landlady, leaves Minneapolis after the death of her husband, Lars. She goes to San Francisco with her daughter Bess (Lisa Gerritsen) to live with Lars' parents Judge Jonathan Dexter (Henry Jones) and his wife Audrey (Jane Rose).
In the first season she worked at a photography studio and learned to deal with the peculiarities of Lars' family, especially clashing with her step-grandmother, "Mother" Dexter (Judith Lowry). A slip in the ratings led to a reboot for the second season that saw Phyllis now working for city supervisor Dan Valenti (Carmine Caridi). Unfortunately it was also moved to a time slot opposite Little House on the Prairie which was the kiss of death for the series.
Video Clip of Phyllis
Passings
Cloris Leachman died in her sleep in 2021, she was 94
Henry Jones died in 1999 of complications from a fall, he was 86
Judith Lowry passed of a heart attack in 1976, she was 86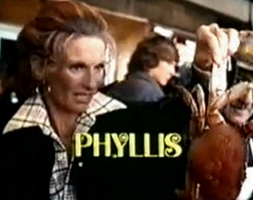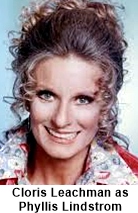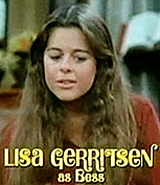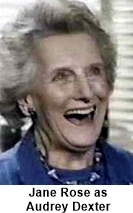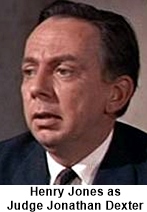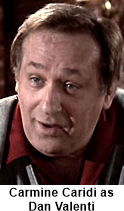 TRIVIA:
Phyllis was one of three spin-offs of the Mary Tyler Moore Show. The other two were Rhoda(1974-78) and Lou Grant (1977-82). Although Rhoda was started a year earlier when Phyllis came out it took a ratings lead beating Rhoda and even the Mary Tyler Moore Show. The producers thinking they had a competition killer on their hands tried moving against Little House on the Prairie oops, Phyllis was canceled at the end of that season.