Buy Police Woman on DVD
The First Season (1974)
The Second Season (1975)
September 13, 1974 – March 29, 1978
91 one hour episodes (4 seasons) in color on NBC
Created by: Robert E. Collins
Produced by: David Gerber
CAST
Angie Dickinson
Earl Holliman
Charles Dierkop
Ed Bernard
John Crawford

Sgt. Suzanne 'Pepper' Anderson
Lt. Bill Crowley
Det. Pete Royster
Det. Joe Styles
Chief Parks
Opening Theme
"Police Woman" By:Morton Stevens
STORYLINE
Sergeant Suzanne "Pepper" Anderson (Angie Dickinson) was an undercover agent for the criminal conspiracy department of the Los Angeles Police Department. Working on a vice-squad type team that included Det. Joe Styles (Ed Bernard) and Det. Pete Royster (Charles Dierkop).When going undercover she was called on to pose as everything from a prostitute, a dancer, a waitress to a gangster's girlfriend. The unit reported directly to Lt. Bill Crowley (Earl Holliman), who was the Lieutenant in charge of the department.
Although not seen on a regular basis, Pepper's autistic younger sister Cheryl (Nichole Kallis), was visited occasionally at the Austin School for the Handicapped during the first season of Police Woman. Her role was phased out in the second season
The pilot for Police Woman, aired as an episode of Police Story titled "The Gamble." It featured Angie Dickinson as Det. Lisa Beaumont and all of the series regulars except Bert Convy was cast in the role that Earl Holliman later played in the series.
Video Clip of Police Woman Intro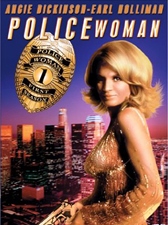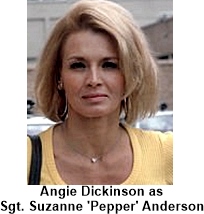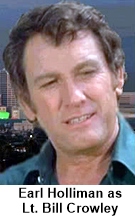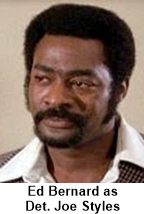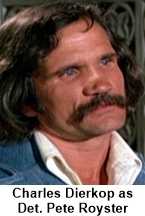 TRIVIA:
Police Woman's Angie Dickinson was the most successful woman cop ever on TV up to that time. She at times however felt exploited as a woman in the role. "It's one thing to be tough and sexy", said Dickinson in an interview, "but how many male leads in police series were required to do shower scenes?".
Despite her reservations she said that she was able to shine a light on so many woman's issues through the show and that the producers were wonderful in encouraging the writers to tackle topical subjects that affected women.