September 9, 1974 – December 9, 1978
110 one-half hour episodes (5 seasons) in color on CBS
Created by: James L. Brooks and Allan Burns
Produced by: MTM Studios
CAST
Valerie Harper
Julie Kavner
David Groh
Nancy Walker
Lorenzo Music
Ron Silver
Harold Gould

Rhoda Gerard
Brenda Morgenstern
Joe Gerard
Ida Morgenstern
Carlton the Doorman
Gary Levy
Martin Morgenstern
Opening Narrative
"My name is Rhoda Morgenstern.
I was born in the Bronx, New York in December, 1941.
I've always felt responsible for World War II.
The first thing I remember liking that liked me back was food.
I had a bad puberty, it lasted 17 years.
I'm a high school graduate, I went to art school. My entrance exam was on a book of matches.
I decided to move out of the house when I was 24, my mother still refers to this as the time I ran away from home.
Eventually I ran to Minneapolis where it's cold, and I figured I'd keep better.
Now I'm back in Manhattan. New York, this is your last chance!"
STORYLINE
A Spin-Off of The Mary Tyler Moore Show that ran on CBS from 1974 to 1978. Developed by that show's creators, James L. Brooks and Allan Burns, this sitcom followed Mary Richard's best friend and former roommate Rhoda Morgenstern (Valerie Harper) as she moved from Minneapolis to her native New York City to be with the man of her dreams, good-looking divorcé Joe Gerard (David Groh). She moves in with her perpetually self-deprecating dating challenged sister Brenda (Julie Kavner). Then later with her parents, meddling Jewish Mother Ida (Nancy Walker) and wise father Martin (Harold Gould). Carlton (voiced by Lorenzo Music) rounds out the cast as the never-seen doorman in her building.
Mid way through the first season Joe and Rhoda get married in a one hour special and that episode turns out to be one of the most watched tv episodes ever. Having them married however robbed the show of some of it's best humor as Rhoda can't complain about her life and men the way she always did. Ratings held for the second season but for no apparent reason in season three she is separated from Joe. Despite the fact that the viewers hated this turn of events, going so far as to send hate mail to CBS and Joe (through David Groh) the separation continued and by the next season Joe was gone.
New plot lines were developed and new characters introduced but the viewers never fully came back to the Rhoda single again premise and the series was canceled just before the end of its' fifth season.
Video Clip of Rhoda Intro
Passings
Nancy Walker died in 1992 of lung cancer, she was only 69
David Groh died in 2008 of kidney cancer, he was only 68
Harold Gould died of prostate cancer in 2010, he was 86
Ron Silver died in 2009 of esophageal cancer, he was only 62
Valerie Harper gave up after a heroic fight against cancer in 2019, she had just turned 80
Cloris Leachman died in her sleep in 2021, she was 94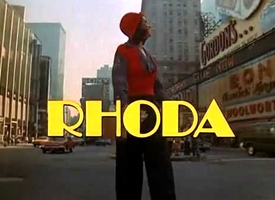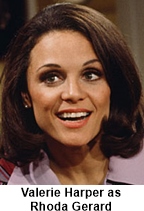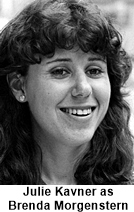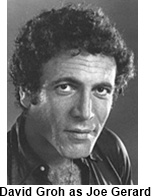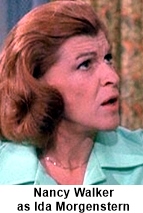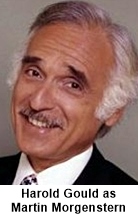 TRIVIA:
Valerie Harper won an Emmy and a Golden Globe in 1975 for her role on the Rhoda TV show. The show won a Golden Globe for Best TV Show, Musical/Comedy beating out both "All in the Family" and "The Mary Tyler Moore Show". The Emmy was for Outstanding Lead Actress in a Comedy Series.