September 11, 1972 – March 30, 1976
94 one hour episodes (4 seasons) in color on ABC
Created by: Rita Lakin
Produced by: Leonard Goldberg and Aaron Spelling
CAST
Kate Jackson
Sam Melville
Georg Stanford Brown
Gerald S. O'Loughlin
Michael Ontkean
Bruce Fairbairn

Jill Danko
Ofc. Mike Danko
Ofc. Terry Webster
Lt. Eddie Ryker
Ofc. Willie Gillis
Ofc. Chris Owens
STORYLINE
The Rookies was a Aaron Spelling production that got its start as a ABC Movie of the Week. It featured three very green rookies who all came from different backgrounds. Ofc. Terry Webster joined the force through a special minority recruitment plan and did social work prior to becoming a patrolman. Ofc. Mike Danko (Sam Melville) was a ex-marine and was married to Jill (Kate Jackson) who was an R.N. at the County Hospital where she daily witnessed the aftermath of crime on the street. Ofc. Willie Gillis (Michael Ontkean) came straight from college and had the least "street" experience. Their supervisor was seasoned cop Lt. Eddie Ryker (Gerald S. O'Loughlin) who had been their instructor at the Academy.
SCPD "Southern California Police Department" was the fictitious police department they worked for even though the series was filmed in Los Angeles. The sub-plots of every episode were centered on the officers personal lives and how being on the force interacted with their off duty time. This led to a greater degree of character development.
Kate Jackson's performance in this series was well received by both the public and Aaron Spelling who approached Jackson about another possible show once The Rookies ended. It was named The Alley Cats but Spelling didn't like the name and asked her what she thought. After looking at a picture hanging in his office of three angels she replied "name it "Charlie's Angels"". The rest as they say is history.
Video Clip of The Rookies Intro
Passings
Sam Melville passed away in 1989 of heart failure, he was only 52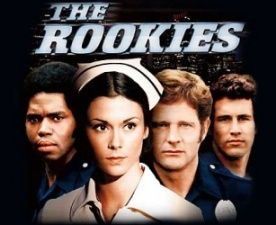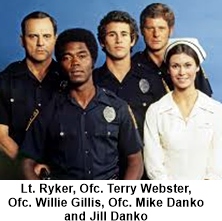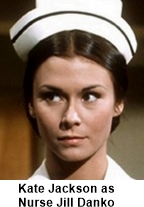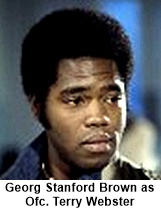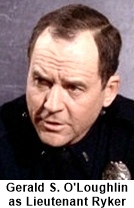 TRIVIA:
Aaron Spelling was the most prolific television producer ever. He racked up 218 producer and executive producer credits in his lifetime. Listed below are a few of the more familiar ones:
"Johnny Ringo (1959)", "Daniel Boone (1964)", "The Mod Squad (1968)", "The Rookies (1972)", "S.W.A.T. (1976)", "Starsky and Hutch (1975)", "Charlie's Angels (1976)", "The Love Boat(1977)", "Fantasy Island (1978)", "Hart to Hart(1979)", "Dynasty (1981)", "T.J. Hooker (1982)", "Beverly Hills, 90210 (1990)", "Melrose Place (1992)", "7th Heaven (1996)" and "Charmed (1998)"