January 15 – December 23, 1972
25 one hour episodes (2 seasons) on ABC
Developed By: Anthony Lawrence
Produced by: Stanley Shpetner
Music Composed by: Billy Goldenberg, Robert Prince and David Shire
CAST
Gary Collins
Catherine Ferrar
Rod Serling

Dr. Michael Rhodes
Nancy Murphy
Himself
STORYLINE
Dr. Michael Rhodes (Gary Collins) is a college professor who teaches the paranormal. He and his assistant Nancy Murphy (Catherine Ferrar) spend much of their time investigating mysteries involving extra-sensory perception, spirits, possessions, and other such paranormal experiences.
The series had terrible ratings yet was given a second season except the studio wanted more exciting plot lines. Dr. Rhodes began using his powers of ESP, becoming more super-heroic while the plots became even more incredibly weird. The attempt to get more viewers failed. The series was retooled and squeezed into Night Gallery segments.
Video Clip of The Sixth Sense Intro
Passings
Gary Collins died in 2012, he was 74
Rod Serling died of a heart attack after open heart surgery in 1975, he was only 50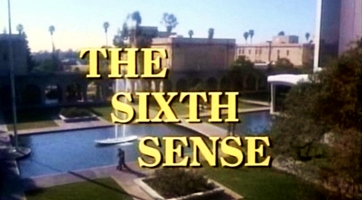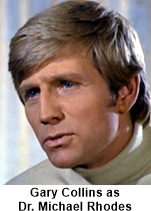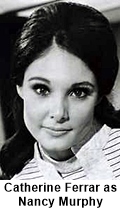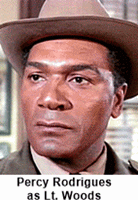 TRIVIA:
After The Sixth Sense was canceled NBC retooled some episodes from hour long to half hour in order to include them with "Night Gallery" and paid Rod Serling to open each episode as if it were a just another vignette in the weekly Night Gallery trio of short stories. This allowed The Sixth Sense to be sold into syndication making it profitable for the studio.