February 17, 1975 – April 3, 1976
37 one hour episodes (2 seasons) in color on ABC
Created by: Robert Hamner and Lee Stanley
Produced by: Leonard Goldberg and Aaron Spelling
CAST
Steve Forrest
Robert Urich
Rod Perry
Mark Shera
James Coleman

Lt. Dan 'Hondo' Harrelson
Officer Jim Street
Sgt. David 'Deacon' Kay
Officer Dominic Luca
Officer T.J. McCabe
STORYLINE
The story revolves around the highly trained and well equipped police officers of a special unit called Special Weapons And Tactics team or (S.W.A.T.). They are called up when a situation involves hostages, well armed suspects or other dangerous circumstances that regular patrol units were not equipped to handle.
The leader of the team was Lt. Dan 'Hondo' Harrelson (Steve Forrest) who had twenty years of experience as a cop. The other team members were Sgt. David 'Deacon' McKay (Rod Perry), Officer Jim Street (Robert Urich), Officer T.J. McCabe (James Coleman) and Officer Dominic Luca (Mark Shera). The setting was never identified but their police badges read WCPD leading to speculation that it stood for West Coast Police Department, (note: The Rookies badges read SCPD Southern California Police Department ..?)
The TV show was canceled after its second season because of controversy over the violence it portrayed.
Video Clip of S.W.A.T. Intro
Passings
Steve Forrest passed in 2013 at his home, he was 83
Robert Urich died of Synovial cell sarcoma (cancer) in 2002, he was only 55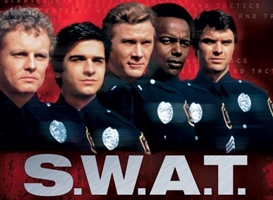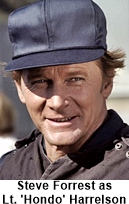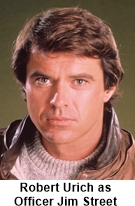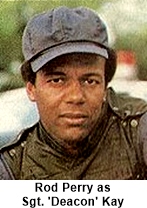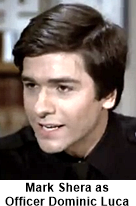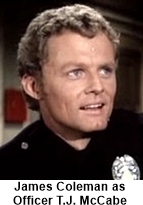 TRIVIA:
S.W.A.T. made its debut as a two part episode of The Rookies in 1975 and became a spin-off of that series.
Interestingly both shows were canceled at almost the same time in 1976 but for different reasons.