September 18, 1960 – April 30, 1961
(32) 1/2 hour episodes (one season)
in B&W on NBC
Created by: Stanley Shapiro
Produced by: Dick Clayton and Shunto Productions
CAST
Tab Hunter                        Paul Morgan
Richard Erdman               Peter Fairfield III
Jerome Cowan                 John Larsen
Reta Shaw                       Thelma
Opening Theme
Composed By: Pete Rugolo
STORYLINE
Paul Morgan (Tab Hunter) leads an adventurous and very amorous life. He also pens a weekly comic strip named "Bachelor at Large" which is more than just a little auto biographical. His exploits and conquests are the meat of this very cute comedy. Cute is the key word. Tab Hunters heart-throb good looks were to lure in the female viewers while the bevy of beautiful women that he chased around Malibu Beach hooked the young male viewers.
Helping Paul out was his best friend Peter Fairfield (Richard Erdman) who instigated many of Paul's romantic hookups. His boss John Larsen (Jerome Cowan)was not as pleased but as long as Paul got his strip completed on time he was placated.
Not so happy with young Paul's lifestyle was his housekeeper Thelma (Reta Shaw) and she let him know it on a fairly regular basis.
Unfortunately for the series it was placed in a time slot opposite the hugely popular The Ed Sullivan Show and was canceled due to poor ratings at the end of the season.
Video Clip of The Tab Hunter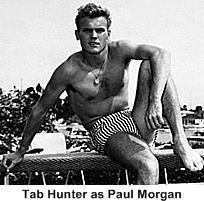 Passings
Jerome Cowan died in 1972, he was 74 years old
Reta Shaw died in 1982 of emphysema, she was 69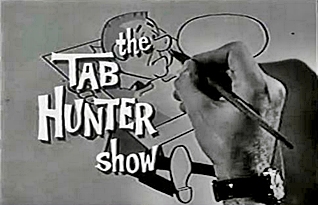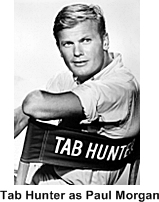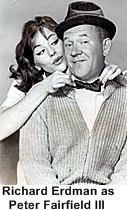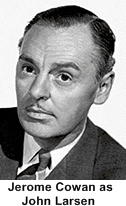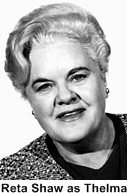 Buy The Tab Hunter Show on DVD
No episodes of The Tab Hunter Show have been released for DVD, if they become available I will post it here
TRIVIA:
The actual comic strip drawings used in the show were drawn by cartoonist Zeke Zekley who was best known for his strip "Bringing Up Father".