9/19/1962 – 9/9/1970 NBC
Color – 90 minutes – 249 episodes
Sept 1962 -Sept. 1971 Wed 7:30-9:00
Based on the book, The Virginian, by Owen Wister (1902)
Men From Shiloh
9/16/1970 – 9/8/1971 NBC
The Virginian Cast
James Drury as The Virginian
Doug McClure as Trampas
Lee J. Cobb as Judge Henry Garth (1962-66)
Gary Clarke as Steve Hill (1962-64)
Pippa Scott as Molly Wood (1962-1963)
Roberta Shore as Betsy Garth (1962-65)
Randy Boone as Randy Benton (1963-66)
Clu Gulager as Deputy Emmett Ryker (1964-68)
David Hartman as David Sutton (1968-1969)
The Grainger Family…
Charles Bickford as John Grainger (1966-67)
Don Quine as Stacey Grainger (1966-68)
Sara Lane as Elizabeth Grainger (1966-70)
John McIntire as Clay Grainger (1967-70)
Jeanette Nolan as Holly Grainger (1967-70)
Men From Shiloh…
Stewart Granger as Col. Alan MacKenzie
Lee Majors as Roy Tate
The Virginian Theme Song
"Virginian Theme" music by Percy Faith
The Men From Shiloh Theme Song
"Men From Shiloh Theme" music by Ennio Morricone
The Virginian Tidbits
"When you call me that, smile."
Virginian was the first of the 90 minute Westerns. Taken from the Owen Wister novel,and four feature films, the show starred James Drury as the Virginian, and no, we never learned his real name.
The Virginian was a man coping with change and trying to live by a strict moral code. The story is set toward the turn of the century in Medicene Bow, Wyoming.
Foreman of the Shiloh Ranch, the Virginian is assisted by Trampas (Doug McClure) and the two are the only characters to complete the run of the show.
The Shiloh Ranch changed hands several times. First we had Judge Henry Garth (Lee J. Cobb), then briefly Morgan Starr (John Dehner) and then the Grainger family moved in. At first it was John Grainger (Charles Bickford) but when Bickford died, his brother Clay (John Mcintire) took over. McIntire had just finished as wagonmaster on Wagon Train and for this show, brought along real life wife Jeanette Nolan as Holly Grainger.
Then the powers than be in studio heaven decided to change the name of the show to Men From Shiloh in 1970. Don't ask. Slumping ratings, demographics, the usual. They even got a new theme song written by Ennio Morricone. In what was to be the last season, the Virginian and Trampas greeted the newest owner, Col. Alan MacKenzie (Stewart Granger), an Englishman. Lee Majors, fresh from Big Valley, came over as Roy Tate.
Passings
Doug McClure died in 1995 of lung cancer. Lee J. Cobb in 1976, Charles Bickford in 1967, John McIntire in 1991, and Stewart Granger in 1993 of cancer, James Drury passed in 2020, he was 85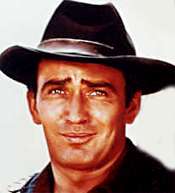 James Drury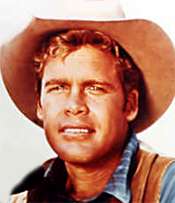 Doug McClure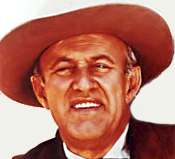 Lee J. Cobb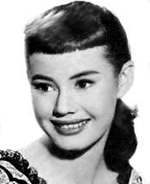 Roberta Shore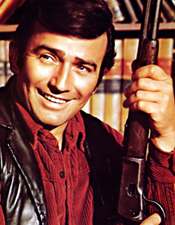 James Drury
From the Doug Abbott Collection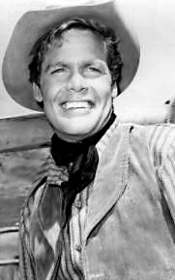 Doug McClure
Finally on DVD !
The Virginian – Complete First Season
The Complete Second Season
The Complete Third Season
The Complete Fourth Season
The Complete Fifth Season
The Complete Sixth Season
The Seventh Season (1968)
The Final Season (1969)
External Links
TV Guide's Virginian Page, with TV Listings, Photos, Videos, Exclusive News and More.
For More Like These See Stars Today
From the William Sasser Collection

James Drury
1997 Williamsburg Film Festival

Roberta Shore
1996 Asheville Film Festival

Randy Boone
2000 Charlotte Film Festival