Click for Denny Miller's CreditsBig, affable Duke Shannon joined the Wagon Train in 1961 and rode the trail until 1964.
Billed on Wagon Train as Scott Miller but better known to fans as Denny Miller, the former UCLA basketball star played Duke.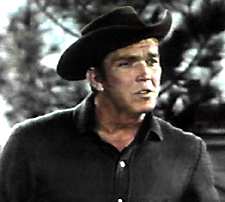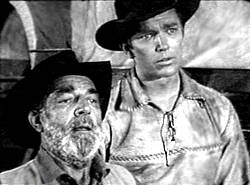 From the Megan Herring CollectionFor reasons that are not clear, the producers originally under utilized Miller, often relegating him to pointing "thataway" or answering in monosyllabic utterances. In later seasons he was given more dynamic scripts, which made fans happy.Why? Because the ladies had sure noticed the tall blond. And sent him plenty of fan mail as well!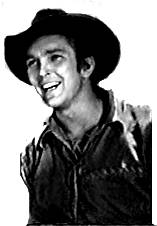 From the Megan Herring Collection
Wagon Train
---
FINALLY! The Studio has released some episodes on DVD:
Wagon Train
The Complete First Season (1957-58)
The Complete Season 2 (1958-59)
The Complete Third Season (1959-60)
The Complete Season Four (1960-61)
The Complete Season Five (1961-62)
NEW, NEW
The Complete Season Seven (1963-64)
Also Wagon Train
The Complete Color Season
The 1963 color season – (32) 90 minute episodes
---
This site is not endorsed by or associated with any entity which may own the rights to Wagon Train.
©2010-2019 Michael Rich. All rights reserved.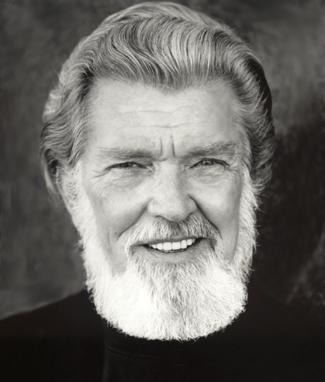 From the Denny Miller CollectionDenny Miller is still working and lives in California
For many years you have seen him as the Gorton's Fisherman. He was replaced in 2004.
Click for Denny Miller's Credits
Sadly Denny passed away in 2014. he finally lost his struggle with ALS (Lou Gehrig's disease)