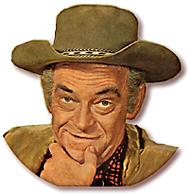 Following the death of Ward Bond in late 1960, a new wagonmaster assumed the lead. Christopher Hale, a widower whose family had been massacred by Indians, took over the job of guiding the emigrants West. In March of 1961, John McIntire joined the cast of Wagon Train.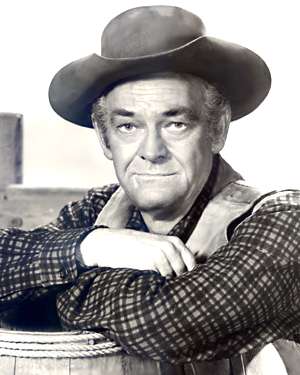 From the Claudia Obermiller Collection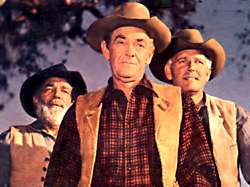 From the Claudia Obermiller CollectionIn contrast to the Major, the new wagonmaster had a more relaxed management style. Gone were the bluster and bellow as Chris Hale led with a steady, even hand. John McIntire's portrayal was of a man wise and fair, who rarely raised his voice to make his point understood.
Wagon Train
---
FINALLY! The Studio has released some episodes on DVD:
Wagon Train
The Complete First Season (1957-58)
The Complete Season 2 (1958-59)
The Complete Third Season (1959-60)
The Complete Season Four (1960-61)
The Complete Season Five (1961-62)
NEW, NEW
The Complete Season Seven (1963-64)
Also Wagon Train
The Complete Color Season
The 1963 color season – (32) 90 minute episodes
---
This site is not endorsed by or associated with any entity which may own the rights to Wagon Train.
©2010-2019 Michael Rich. All rights reserved.McIntire would remain for the run of the show. Cast members would come and go, but he stayed at the helm as a man upon whom others could depend.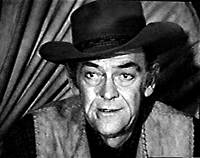 From the Megan Herring Collection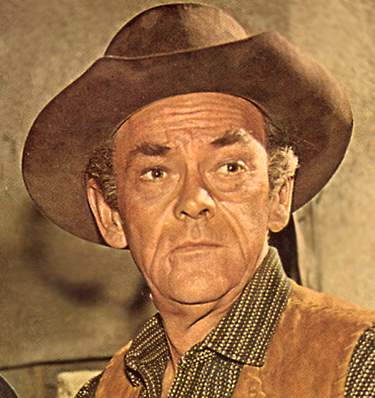 John McIntire, born on June 27, 1907, passed away on January 30, 1991 of emphysema and cancer. He had been married to actress Jeanette Nolan from 1935 until the time of his death.Below is a partial list of John McIntire's credits, including his role as Clay Grainger on the Virginian from 1967-1970.
He guest starred in many popular TV shows as well. In 1966 he was reunited with Robert Horton in his series A Man Called Shenandoah. The episode, In Care of General Delivery, also starred McIntire's wife, Jeanette Nolan.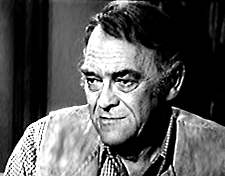 From the Megan Herring Collection
John McIntire Credits
Turner & Hooch (1989) as Amos Reed
Dream Breakers (1989) (TV) as Eminence
As Summers Die (1986) (TV) as Judge Dudley McCormack
Cloak & Dagger (1984) as George MacCready
The Cowboy and the Ballerina (1984) (TV) as Doc
Honkytonk Man (1982) as Grandpa
Mettetemi in Galera (1981)
All the Way Home (1981) (TV) as John Henry, Jay's Father
Goliath Awaits (1981) (TV) as Senator Bartholomew
The Fox and the Hound (1981) (voice) as Grumpy Badger
Mrs. R's Daughter (1979) (TV) as Paul Underwood
Shirley (1979)(TV) as Dutch McHenry
The Jordan Chance (1978) (TV)
Crisis in Sun Valley (1978) (TV) as Hubbard
Aspen (1977) (mini) (TV) as Owen Keating
The Rescuers (1977) as Rufus
Challenge To Be Free (1976) (voice) as Narrator
The New Daughters of Joshua Cabe (1976) (TV) as Sheriff Joshua Cabe
Rooster Cogburn (1975) as Judge Parker
Herbie Rides Again (1974) as Mr. Judson
The Healers (1974) (TV) as Dr. Ernest Wilson
Linda (1973) (TV) as Marshall Journeyman
Longstreet (1971) (TV) as Dr. Dan Stockman
Powderkeg (1970) (TV) as Cyrus Davenport
Rough Night in Jericho (1967) as Ben Hickman
The Virginian (TV) Series as Clay Grainger (1967-70)
Gallagher Goes West (1966) (TV) as Whitlaw White
Summer and Smoke (1961) as Dr. Buchanan
Two Rode Together (1961) as Major Frazer
The Americans (1961) (TV) as Pa Canfield
Wagon Train (TV) as Christopher Hale (1961-1965)
Elmer Gantry (1960) as Reverend Pengilly
Seven Ways from Sundown (1960) as Sergeant Hennessey
Flaming Star (1960) as Sam Burton
Who Was That Lady? (1960) as Bob Doyle
Psycho (1960) as Sheriff Chambers
The Gunfight at Dodge City (1959) as Doc Sam Tremaine
Sing, Boy, Sing (1958)
Naked City ( TV) as Lieutenant Dan Muldoon (1958 – 1959)
The Light in the Forest (1958) as John Elder
The Mark of the Hawk (1957) as Bruce Craig
The Tin Star (1957) as Dr. Joseph J. 'Doc' McCord
Backlash (1956) as Jim Bonniwell
I've Lived Before (1956) as Dr. Thomas Bryant
Away All Boats (1956) as Old Man
World in My Corner (1956) as Dave Bernstein
The Phenix City Story (1955) as Albert Patterson
The Scarlet Coat (1955) as General Robert Howe
The Spoilers (1955) as Dextry
To Hell and Back (1955) (uncredited) as Narrator
The Kentuckian (1955) as Zack
Stranger on Horseback (1955) as Josiah Bannerman
Apache (1954) as Al Sieber
Four Guns to the Border (1954) as Dutch
The Yellow Mountain (1954) as Bannon
The Far Country (1954) as Mr. Gannon
The President's Lady (1953) as Jack Overton
War Arrow (1953) as Colonel Jackson Meade
A Lion Is in the Streets (1953) as Jeb Brown
The Mississippi Gambler (1953) as Kansas John Polly
Lawless Breed (1953) as J.C. Hardin/John Clements
Glory Alley (1952) as Gabe Jordan
Horizons West (1952) as Ira Hammond
Sally and Saint Anne (1952) as Goldtooth McCarthy
The World in His Arms (1952) as Deacon Greathouse
The Raging Tide (1951) as Corky Mullins
Westward the Women (1951) as Roy Whitman
That's My Boy (1951) as Benjamin Green
You're in the Navy Now (1951) as Commander Reynolds
Francis (1950) as General Stevens
Saddle Tramp (1950) as Hess Higgins
Shadow on the Wall (1950) as Pike Ludwell
Under the Gun (1950) as Langley
Winchester '73 (1950) as Joe Lamont
Walk Softly, Stranger (1950) as Mr. Morgan
The Asphalt Jungle (1950) as Police Commissioner Hardy
No Sad Songs for Me (1950) as Dr. Ralph Frene
Ambush (1949) as Frank Holly
Down to the Sea in Ships (1949) as Thatch
Johnny Stool Pigeon (1949) as Nick
Avery Red Canyon (1949) as Floyd Cordt
Scene of the Crime (1949) as Det. Fred Piper
Top o' the Morning (1949) as Inspector Fallon
An Act of Murder (1948) as Judge Ogden
Black Bart (1948) as Clark
Call Northside 777 (1948) as Sam
Faxon River Lady (1948) as Mr. Morrison
Command Decision (1948) as Major Belding Davis (Meteorologist)
The Street with No Name (1948) as Cy Gordon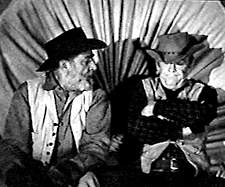 From the Megan Herring Collection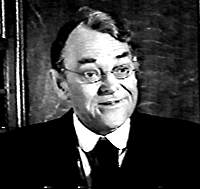 From Turner and Hooch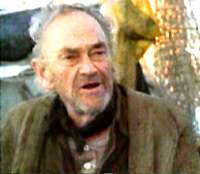 From Rooster Cogburn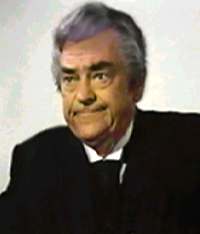 From Rooster Cogburn