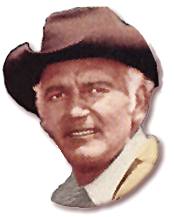 Bill Hawks was a dependable guy. Big, strong, always there. A good right arm for Major Adams and far more even tempered than the explosive Flint McCullough. The passengers on the train trusted Bill Hawks. We trusted Bill Hawks.
Terry Wilson played Hawks for the entire run of Wagon Train. For eight years he came into our homes and was welcome.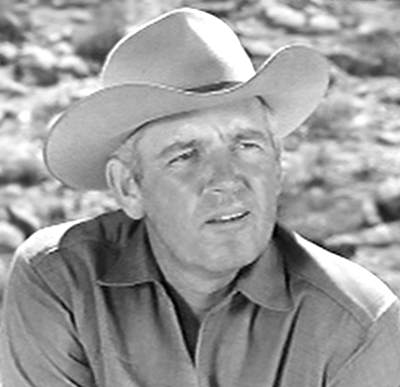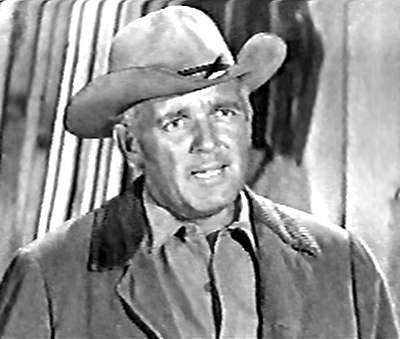 Wagon Train
---
FINALLY! The Studio has released some episodes on DVD:
Wagon Train
The Complete First Season (1957-58)
The Complete Season 2 (1958-59)
The Complete Third Season (1959-60)
The Complete Season Four (1960-61)
The Complete Season Five (1961-62)
NEW, NEW
The Complete Season Seven (1963-64)
Also Wagon Train
The Complete Color Season
The 1963 color season – (32) 90 minute episodes
---
This site is not endorsed by or associated with any entity which may own the rights to Wagon Train.
©2010-2019 Michael Rich. All rights reserved.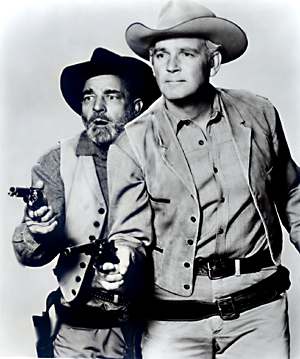 From the Claudia Obermiller CollectionBut perhaps what we remember best is the spirited exchanges between Bill Hawks and Charlie Wooster. Bill's constant exasperation was tempered by a sense of genuine caring for the cook. We loved to watch them interact.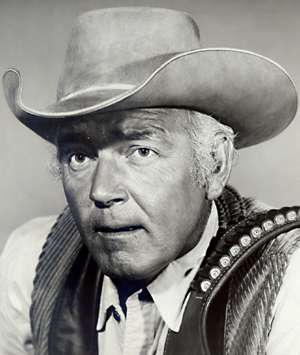 From the Claudia Obermiller CollectionHawks came from the same hometown as the Major, Galena, Illinois. He has a wife, named Emily, in a couple of episodes. He said once she didn't like him gambling. But how would she ever know? As much as you had to love the guy, he couldn't have been much of a husband as he was always joined at the hip with the Major and Charlie.
The wife eventually disappears and the latter seasons depict Bill as a single guy.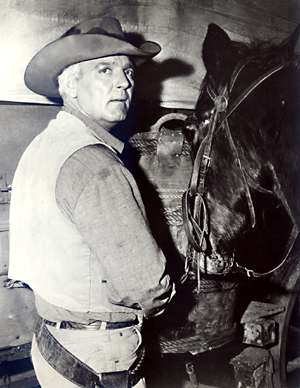 From the Claudia Obermiller Collection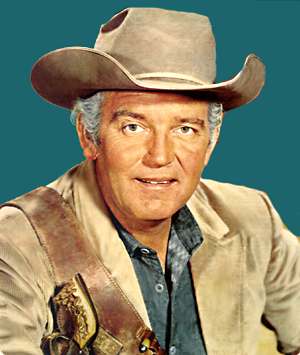 From the Claudia Obermiller CollectionTerry Wilson was born on September 3, 1923 in Huntington Park, California. He started as a stuntman and was no stranger to either Ward Bond or Frank McGrath. Long before Wagon Train, they had worked together in films, including John Ford's legendary, The Searchers. Wilson and McGrath as stuntmen, and Bond as supporting actor.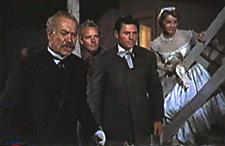 So how did Wilson, a stuntman, get onscreen time in the Searchers? Ford used his stuntmen in a wedding dance sequence. This became a big joke on the set. But there he is, next to John Wayne at right, and left, next to Ward Bond.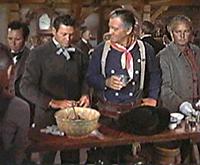 Sadly, we lost Terry Wilson on March 30, 1999. He was living in California with his wife at the time of his passing. But Bill Hawks lives on for all Wagon Train fans.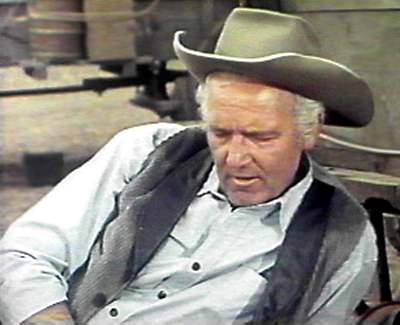 Below is a partial list of Terry Wilson's credits in addition to Wagon Train and the Searchers.
The Treasure Seekers (1979) as German Seaman
Escape to Witch Mountain (1975) as Biff Jenkins
The Daughters of Joshua Cabe Return (1975) (TV) as Sergeant Maxwell
Hitchhike! (1974) (TV) as Gas Station Owner
One Little Indian (1973) as Stage Driver
Westworld (1973) as Sheriff Rage (1972) as Truck Driver
Support Your Local Gunfighter (1971) as Thug
Dirty Dingus Magee (1970) as Sergeant
A Man Called Gannon (1969) as Coss
The Shakiest Gun in the West (1968) as Welsh the Wagonmaster
The War Wagon (1967) as Sheriff Strike
The Plainsman (1966) as Sergeant Womack
The Last Hunt (1956) as Buffalo Hunter
Pillars of the Sky (1956) as Captain Fanning
The Last Frontier (1955) (uncredited) as Sentry
Seven Brides for Seven Brothers (1954) (uncredited) as Town Suitor
Montana Belle (1952) (uncredited) as Double for Forrest Tucker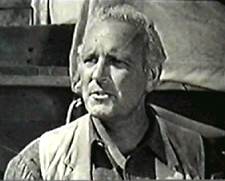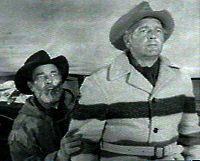 From the Megan Herring Collection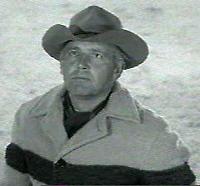 From the Megan Herring Collection