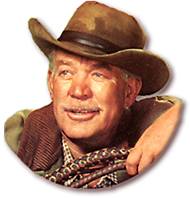 Click Here for Ward Bond's Credits and Pictures from his Movies
Click Here for a page of Ward Bond Wagon Train Pictures
The Robert Horton Pages    The Robert Fuller Pages
* Ward Bond was inducted into Hall of Great Western Performers by the National Cowboy & Western Heritage Museum on April 21, 2001
Major Seth Adams, Wagonmaster, was a big, burly man. A veteran of the Civil War, he ran his Wagon Train with all the finesse of a bull in a china store. He blustered and bellowed from St. Joe to Sacramento.
Seth Adams hailed from Galena, Illinois, the same hometown as Bill Hawks. And another neighbor by the name of Ulysses S. Grant. After the battle of Shiloh, then General Grant gave Lt. Adams a battlefield promotion to Major. (See Multimedia page for a sound clip of this.)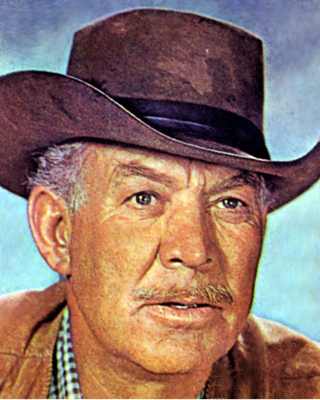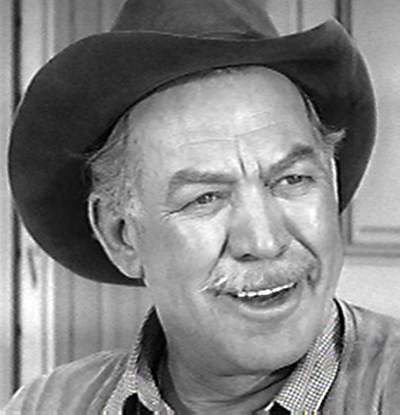 For all the cantankerous outbursts, The Major was a fair man. And the emigrants looked to the Major to lead the Wagon Train safely across the Territories toward their new futures in the West. He was just the kind of fella people trusted.
Wagon Train
---
FINALLY! The Studio has released some episodes on DVD:
Wagon Train
The Complete First Season (1957-58)
The Complete Season 2 (1958-59)
The Complete Third Season (1959-60)
The Complete Season Four (1960-61)
The Complete Season Five (1961-62)
NEW, NEW
The Complete Season Seven (1963-64)
Also Wagon Train
The Complete Color Season
The 1963 color season – (32) 90 minute episodes
---
This site is not endorsed by or associated with any entity which may own the rights to Wagon Train.
©2010-2019 Michael Rich. All rights reserved.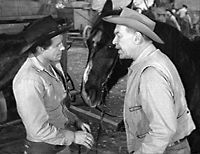 From the Megan Herring CollectionA constant thorn in the Major's side was the scout, Flint McCullough, played by Robert Horton. McCullough was young and head strong and very nearly as stubborn as the Major. Often the two would clash quite vocally. But whenever McCullough was late or the Major feared for him, you could see the worry on the older man's face, even he if didn't admit to it.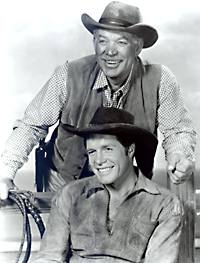 From the Claudia Obermiller Collection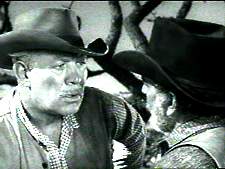 From the Megan Herring CollectionNot that he was more restrained around Bill or Charlie. But everybody knew his bark was worse than his bite.Ward Bond died on November 5, 1960 of a heart attack. His wife Maisie was with him at the time of his death. Legendary director John Ford, accompanied by Harry Carey, Jr. and Ken Curtis (Ford's son-in-law and later, Festus on Gunsmoke) left the filming of Two Rode Together and flew to Dallas, Texas to escort both Bonds back to Los Angeles.
Funeral services were held at the Field Photo Home, run by Ford. Curtis sang "And He Was There" and Carey sang "The Mormon Hymn." John Wayne gave a brief eulogy.
His absence from Wagon Train was never explained on the show.