Renting a vintage car for a day can be an incredibly fun and memorable experience.
Are you ready to embark on a nostalgic journey, experience the thrill of the past, and turn heads as you cruise down the road in a classic beauty? Renting a classic car for the day can make it all happen.
Below, you" find a guide full of tips and advice for renting your dream car for a day of unique driving.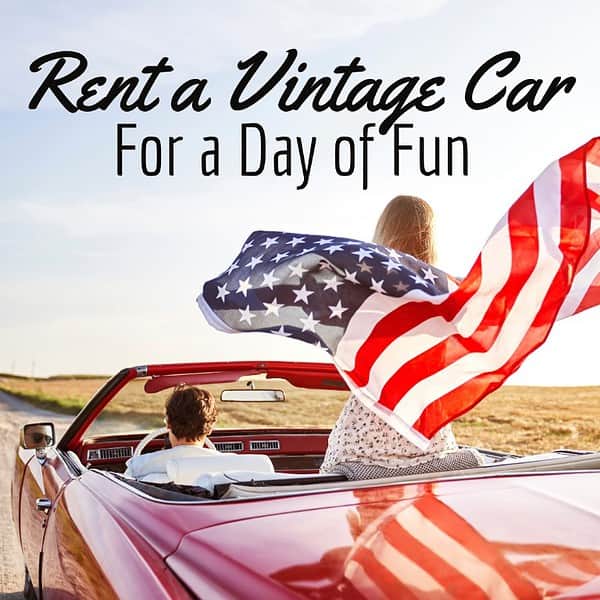 Finding Vintage Car Rentals Near You
Finding a classic ride to rent starts with scoping options in your area or vacay destination. Here are some places to dig:
Check for specialty vintage rental spots that focus just on classics. They usually have an awesome selection and can even deliver the car to you.
Ask local car clubs – members may privately rent their cherried-out collectible whips. Great way to find unique local gems.
Sometimes big rental brands like Budget have classics too. And you can save extra with a Budget coupon code!
Search "rent classic car near me" and browse shops nearby or in the vacay spot. Widen that search distance for more options.
There's also sites like Turo that connect you with local owners to rent their beauties. It's like Airbnb for sweet rides!
Beyond vintage convertibles like the Ford Mustang, Chevy Corvette, and Mercedes SL are popular, you can also find vintage luxury sedans, old trucks, retro campers, and more unique classic vehicles. Keep your options open!
With the right digging, you'll uncover amazing vintage rides around you. Then just book that baby and get your cruise on!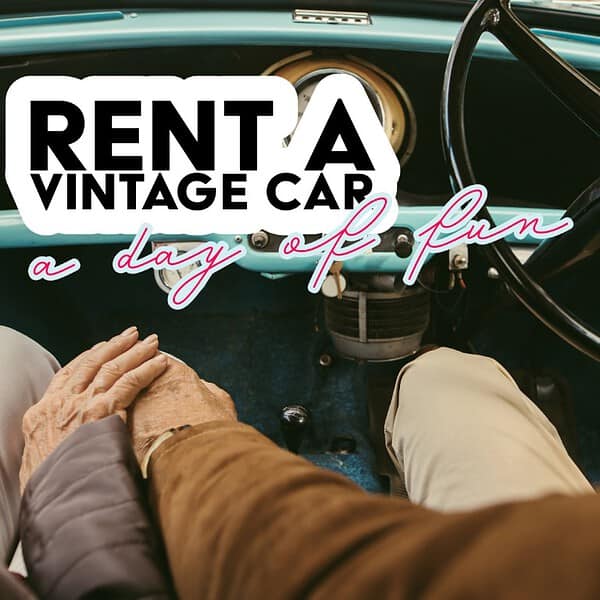 Types of Vintage Cars Available for Rent
Vintage cars range from early 20th century antiques to more recent retro classics from the 50s, 60s, and 70s. Here are some examples of classic cars you may be able to rent:
Classic American Brands
Buick – 1953 Skylark, 1963 Riviera, 1970 GSX
Cadillac – 1959 Eldorado Biarritz, 1960 Series 62 Convertible, 1976 Eldorado Convertible
Chevrolet – 1957 Bel Air, 1967 Camaro SS, 1969 Camaro Z28
Chrysler – 1955 Imperial, 1957 300C, 1964 Newport
Ford – 1956 Thunderbird, 1964 Mustang, 1978 Bronco
Lincoln – 1941 Continental Coupe, 1960 Continental Convertible, 1970 Continental Mark III
Mercury – 1949 Coupe, 1957 Turnpike Cruiser, 1963 Monterey
Oldsmobile – 1949 Rocket 88, 1964 Starfire, 1968 Toronado
Pontiac – 1926 6B Business Coupe, 1964 GTO, 1969 Firebird
Classic Independents
Hudson – 1952 Hornet, 1954 Wasp
Kaiser-Frazer – 1951 Dragon, 1953 Darrin
Nash – 1950 Statesman, 1954 Metropolitan
Packard – 1950 Custom Eight, 1956 Caribbean
Studebaker – 1953 Starliner, 1964 Avanti
Iconic Muscle Cars
Pontiac GTO (1964-74)
Plymouth Barracuda (1964-74)
Dodge Charger (1966-78)
Shelby Cobra (1962-67)
Renting an iconic American vintage car allows you to experience the sights, smells, sounds, and feeling of these classic vehicles straight from the golden era. Remember, this list is just a small sample – there are hundreds of vintage models available from various eras of automotive history.
Focus your rental search on the style and decade you find most appealing.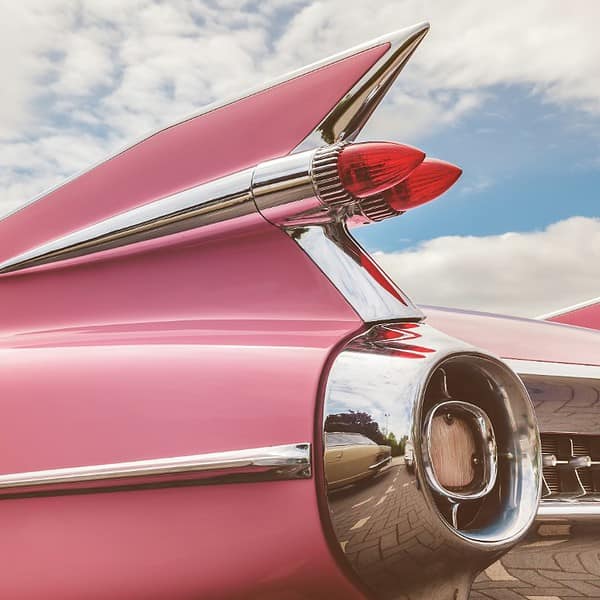 The Rental Process
Renting a vintage vehicle is similar to renting a modern car, but there are some unique differences to keep in mind.
First up, most places ask you to book the car for at least 24 hours or a full weekend. Vintage vehicles are special, so they want you to have enough time to enjoy the full experience!
You'll also need a valid driver's license, insurance, and probably a credit card. Make sure you're covered before hitting the road. Oh, and take tons of photos when you pick up the car so you can check for any prior scrapes or scratches. You don't want to be blamed for old damage!
One other thing is mileage limits. Going over could cost you extra fees, so map out your cruise ahead of time. It's the 50s anymore and gas costs along more than $0.20/gallon. So fill up the tank before dropping off the car – you don't wanna pay rental car gas refilling rates.
Finally, read the fine print! Look over all the rental rules, charges, and policies in advance so there's no bad surprises. Ask the shop any questions so you're crystal clear.
If you know what to expect with a vintage rental, your experience will be smooth sailing. Then you can just relax and have an awesome classic car adventure!.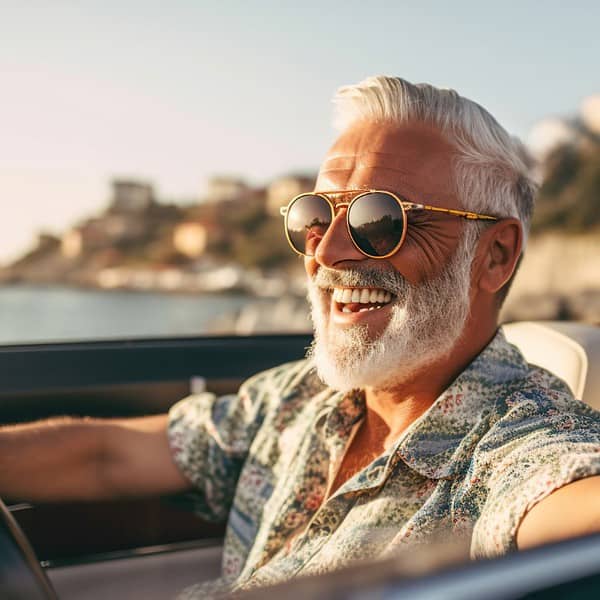 Helpful Tips for Renting a Vintage Car
To make your road trip and your vintage car rental experience memorable, keep these tips in mind:
Book high demand cars early – For very rare or iconic cars like a 1958 Corvette or 1964 Mustang convertible, reserve 6-12 months out.
Ask about maintenance – Ensure regular maintenance is done and ask for records. This provides peace of mind on the road.
Consider extra insurance – Additional liability and damage coverage is recommended to protect from unforeseen costs.
Plan your route – Choose scenic backroads and avoid heavy traffic areas. Give yourself time to enjoy the drive.
Protect from weather – Keep the vintage car garaged if rain or snow is forecasted. Avoid gravel roads as well.
No smoking – Smoking can cause permanent odors and burn damage. Make sure you and passengers don't smoke.
Capture memories – Take plenty of photos and videos during your ride and rental for memories. But focus on driving safely first.
By researching rentals, understanding the process, and following rental tips, your vintage car experience this week will be smooth, fun, and memorable!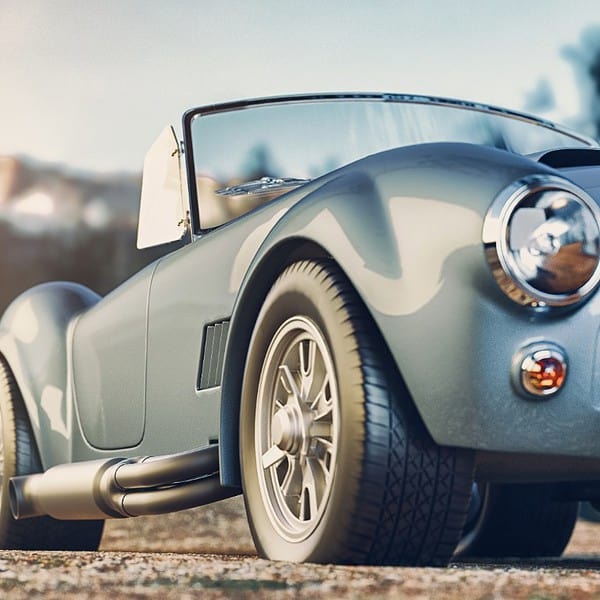 Why Rent a Vintage Car for a Day?
Beyond looking fly in a vintage ride, renting a classic car offers some sweet perks:
First, it's instant nostalgia! A 50s car can take you back to childhood cruises with Dad or memories of your first beater. It's like time travel on four wheels.
Modern cars kinda all look and feel the same – but classics have distinctive personalities. You'll dig the unique styles, smells, sounds and vibes.
Cruising around town in a cherry '59 Caddy or Mustang will definitely get you attention and smiles. People will ask questions and want to snap pics of your wheels!
Renting a vintage beauty also makes any occasion way more special. Imagine rolling up to prom, date night, or surprising newlywed pals in a classic – so epic!
Overall, renting a vintage car is an easy way to fulfill your old school auto dreams without the hassle of owning one full-time. And any experience feels extraordinary with a sweet classic ride. Start car shopping now and make some memories!
Helpful Resources for Vintage Car Rentals
To continue your research on vintage and classic car rentals, some helpful resources include checking out Hemmings Motor forums, this helps you connect with fellow enthusiasts and find local rentals. My Classic Garage forums is also another great community to find tips, reviews, and rental listings.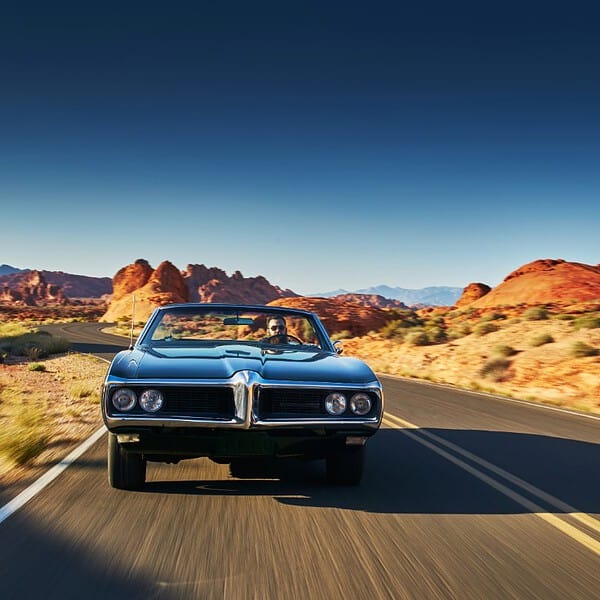 Research rental companies thoroughly, read reviews, and inspect any vintage vehicle carefully before driving. For a day or weekend, cruising around in your dream classic car or a piece of history is a one-of-a-kind experience! With this overview, you're ready to start your vintage rental adventure. Just pick your dream car, find a rental location, and get ready for the memories.