You probably haven't seen a bullet bra in a while – it's an old-fashioned underwear that was popular in your great-grandmother's time.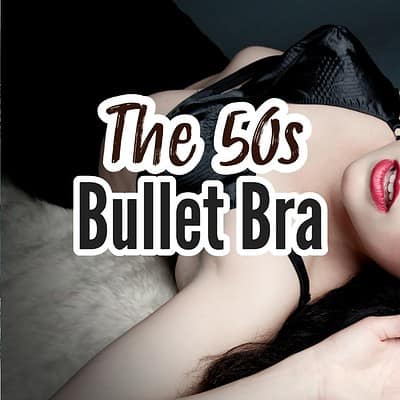 It may sound like a dangerous item, but rest assured, it's nothing of the sort! It's a vintage lingerie piece that was all the rage back in the day.
And if you are a fan of black-and-white movies, you might've seen gorgeous Marilyn Monroe singing and dancing while wearing a bullet bra.
If you're curious about this unique undergarment, I'm about to take you on a wild ride with a guide that will answer all your questions.
Get ready to discover the fascinating world of bullet bras!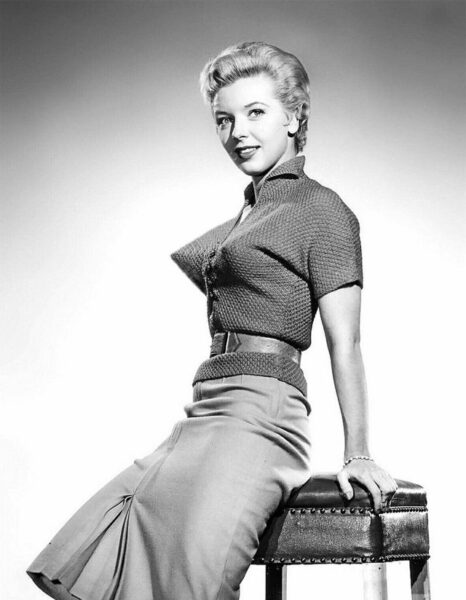 Key Takeaway
Bullet bras were a popular bra style in the 1940s-1960s with a conical shape and extra lift.
They were first created in the 1940s for functionality and support but became a fashion trend when worn with tight sweaters by Hollywood stars like Marilyn Monroe.
Classic bullet bras have circular or spiral stitching to add lift without an underwire. Modern versions still create the bullet shape but are more comfortable.
Cone bras are a similar vintage style but are unpadded and have a less defined shape than bullet bras.
Wear bullet bras with other vintage-inspired pieces like pinup dresses or blouses and skirts. Avoid tight or casual modern clothes.
Care for vintage lingerie gently by hand washing and air drying to avoid damage.
Though unusual, bullet bras represent nostalgia for vintage fashion and Hollywood glamour. Modern versions allow people to wear this retro style today.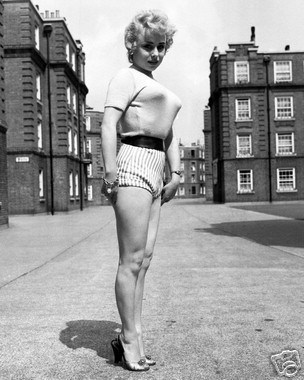 Evolution of the Bullet Bra
Have you ever been curious about the undergarments women used to wear?
Why did they wear pointy bras that were so eye-catching? And who came up with such a rough name for underwear?
The history behind this piece of clothing is full of fascinating tales.
The first bullet bra revolutionized women's fashion back in 1941.
The Perma-Lift brand introduced this invention that provided support and protected women who were working in factories during that era.
The conical design of the cups not only made them look fabulous but reduced the risk of injury, all while being elastic and supportive.
So it's both functional and fashionable!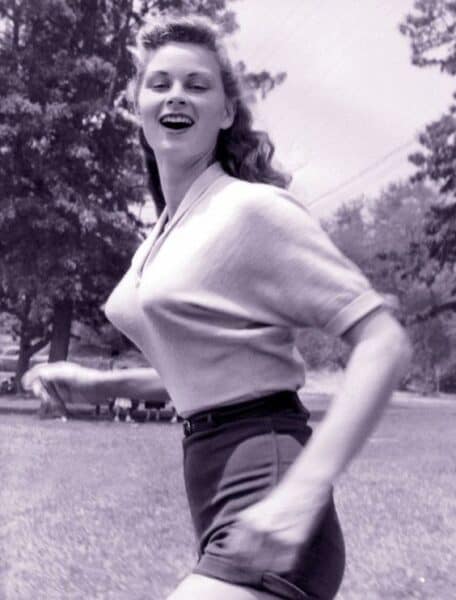 Despite the conical shape of the cups, the names "bullet bra" or "torpedo bra" became popular during wartime.
Even after WWII ended, the names continued to be used, showcasing the impact of wartime on popular culture.
During the 1940s, a trend emerged when actresses Lana Turner, Jayne Mansfield, and Jane Russell wore tight angora and cashmere sweaters that emphasized their breasts.
People began calling them "sweater girls."
In the film "They Won't Forget," Lana Turner wore tight sweaters.
Although she didn't wear a bullet bra, girls in the 1950s started wearing these bras in combination with tight sweaters to point up and shape their busts.
Marilyn Monroe played a big role in making the "Sweater Girls" look popular.
She rocked the bullet bra, which became a huge fashion trend.
These bras have earned their place as a must-have item in the wardrobe of women all over the world.
It was worn by practically everyone, from Hollywood starlets and pin-up girls to "regular" women – even though it faced criticism for being indecent.
Women could wear tight sweaters with more confidence.
If they wanted to enhance the appearance of the bullet bra, they could even fill it with bullet bra pads, available with or without a nipple.
The pads added fullness and a more eye-catching look to create the effect of bigger cups and prevent wrinkles.
During the 1960s, there was a shift towards a more relaxed and comfortable underwear style, including a more realistic body silhouette.
So, these bras were soon replaced by softer cups that provided a more natural look and feel.
Despite being uncomfortable, bullet bras made a comeback when Madonna wore them during her Blond Ambition tour in the 90s.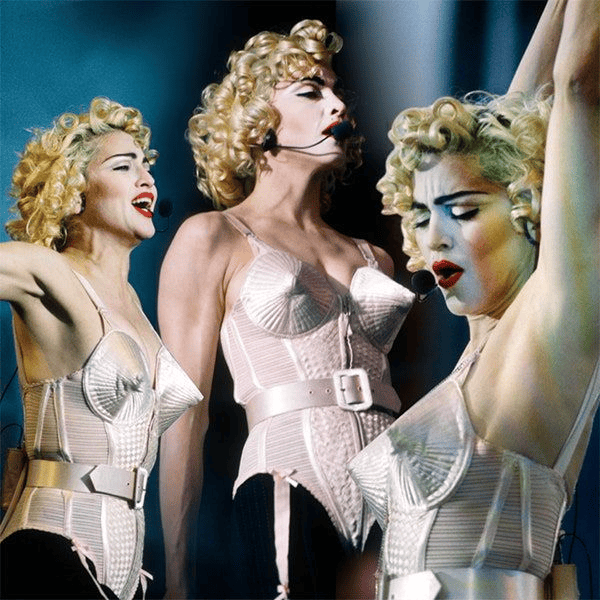 Credits: @voguemagazine / Madonna on Pinterest
Since then, these bras have become a fashion statement all over again – and many companies have started selling updated, more comfortable versions.
In recent years, more and more girls have shown interest in this bra style, all thanks to the rise of pin-up and vintage fashion.
Bullet Bra Styles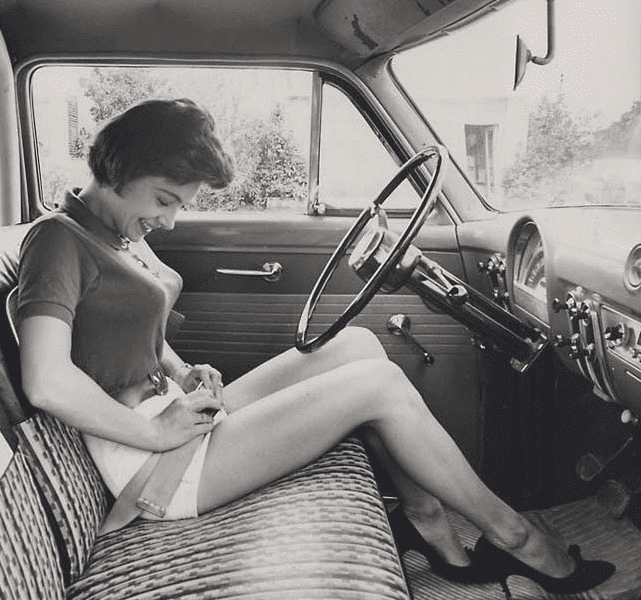 Source: flickr.com
Now, you're probably wondering the difference between a modern and vintage bullet bra.
Classic Bullet Bras
The 1950s are well-known for the post-WWII economic prosperity, often called the Golden Age of Capitalism.
There were major changes in women's fashion, with trends leaning towards more elegant and sophisticated styles and clothes that emphasized women's curves.
Features of Classic Bullet Bras
What is the most important part of a bullet bra?
It's all in circular or spiral stitching!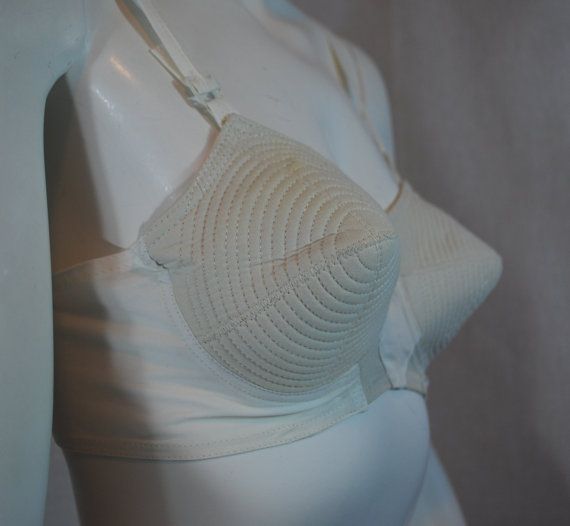 Credits: @etsy / Pinterest
This technique adds extra support and lift to the bottom of the cup, pushing your breast tissue to the tip and giving you a desirable, "retro" silhouette.
Unlike modern-day underwire bras, these vintage wonders didn't need underwires to support the cups.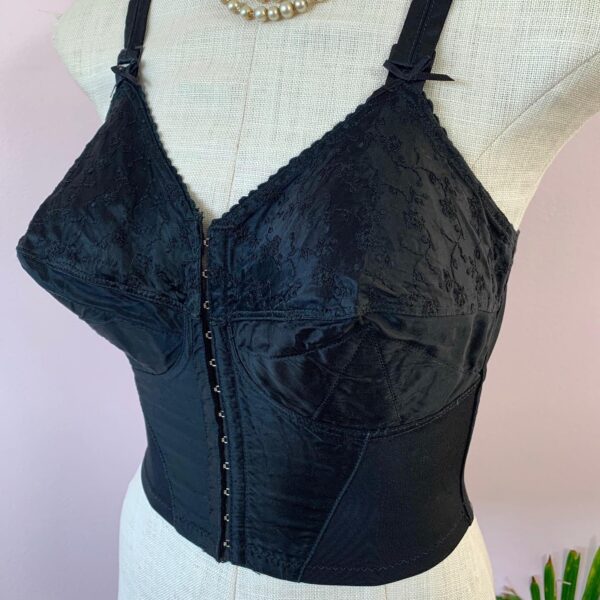 And let's talk fabric, shall we?
Think sturdy, luxurious materials like cotton, satin, or nylon, sometimes with lavish lace detailing.
Like your go-to modern bras, they come with adjustable straps, a comfortable band, and easy-to-use hook-and-eye closures.
And get this – lots of ladies say the bullet bra was comfortable enough to wear daily!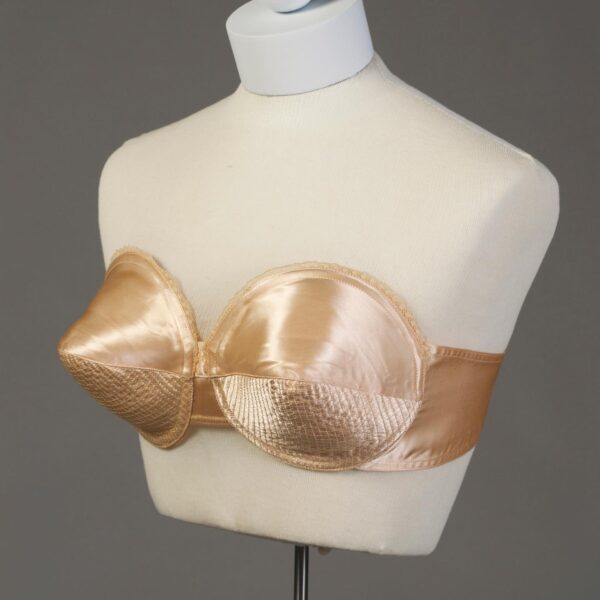 Modern Interpretations
Vintage is back in vogue – and the modern bullet bra leads the pack.
This fashion staple has been given a stylish makeover with a less pointy design and underwires to achieve the perfect effect.
You can choose from various modern bullet bras – some with pads, and some without – and most with consecutive rather than spiral stitching.
Stitching is usually put on the cup's lower half, providing the perfect support, lift, and shaping, providing a less dramatic – but still breathtaking – look.
And the best part? These bras are made of organic cotton, nylon, or satin, ensuring you look – and feel – your best all day!
Conical Bras vs. Bullet Bras: What Is the Difference?
You're probably itching to learn more about the iconic conical bra, right? Or wait, was it the bullet bra?
Hold on, let me clear up the confusion:
While both types of bras give your bust a daringly conical outline and a rounded shape to the breasts, they're actually different in shape and construction.
The main difference is that the cone bra is soft, unpadded, and has a less defined shape.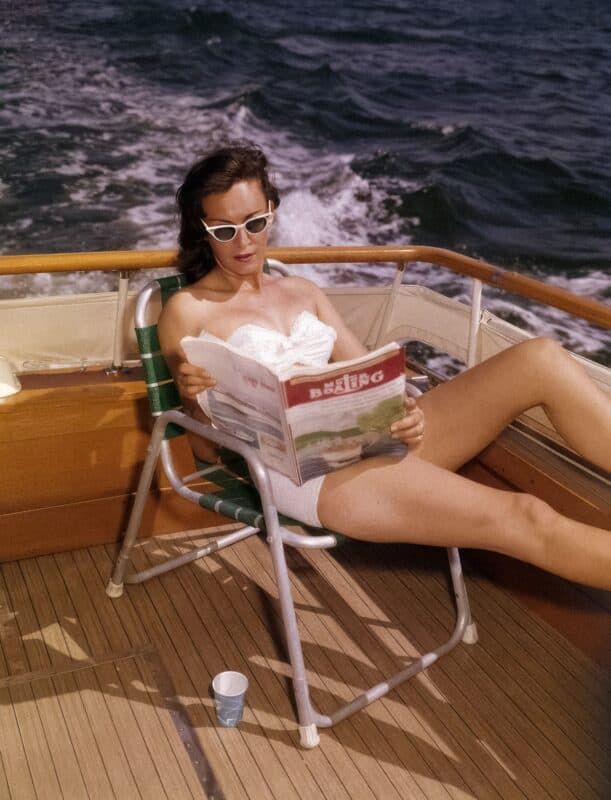 A "true" bullet bra is rigidly conical, with visible concentric stitching and padding for that extra lift.
Both bras are supportive and lift the breasts – and both types were worn during the 40s, 50s, and early 60s.
Even today, vintage lovers can buy both – which brings me to my next point…
Where to Find Bullet Bras
If you're looking to add a touch of vintage glamour to your wardrobe, you've probably wondered where to buy bullet bras.
You can browse various online retailers, vintage stores, or lingerie shops to find the perfect one that fits your unique style.
Consider checking out online stores like eBay. You may find many retro bullet bras with a price range between $25 – $100.
If you'd prefer a pointed modern bullet bra, brands like What Katie Did and Secrets in Lace offer many colors, models, designs, and sizes.
Tips for Buying the Perfect Bullet Bra
Here are a few tips to keep in mind while you're shopping for a bullet bra:
Make sure to know your cup size.
Don't go by your padded bra size; choose based on the size of your non-padded bra.
Keep in mind that these bras aren't very stretchy; if you wear a DD (or higher), go up in cup size, but make the band a size smaller.
If you're worried about being uncomfortable or the cup size doesn't quite fit, go with elastic soft materials instead of rigid cone bras.
It'd be great if you could try on your bullet bra. A good fit is critical. Try bending down to check if your breasts fit into the cups.
Don't forget to adjust your bra straps. They should be tight to keep the material in place.
Styling With Bullet Bras: Incorporating Bullet Bras into Your Wardrobe
You've probably noticed the rise of vintage fashion in recent years.
Vintage-style lingerie brands have made bullet bras popular culture again, so I suggest combining them with retro hairstyles and clothes..
The question is – how can you make a bullet bra a part of your outfit?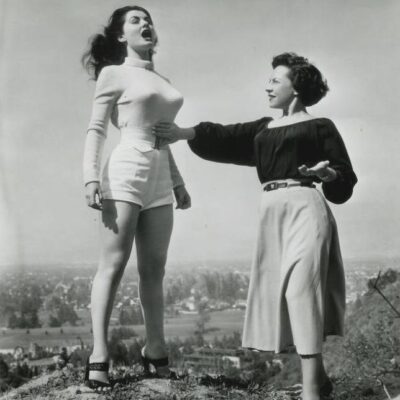 Here are a few fashion tips – along with a few "dos and don'ts" – to help you out:
If you're a fan of pin-up style, you could combine it with a modern pin-up, knit, or swing dress for a special occasion.
Going for a sophisticated vibe? Pair your bullet bra with a long-sleeve blouse and a well-tailored A-line skirt.
Many women nowadays don't like to grab attention with their looks. Wear a discreet, rounded bra if you don't want to point out your breasts.
Bullet cone bra is typically combined with vintage clothes. Pairing it with something "casual" isn't the best idea.
Expect the bra's conical shape to be noticeable under tight clothes. If that's not what you want, try non-stretch fabrics and loose cuts instead.
You can never go wrong with a high-neck top and high-waisted paints combo; it gives the illusion of better posture and a slimmer waist for an hourglass figure.
Don't hesitate to experiment with prints; polka dots and stripes are a bullet bra's best friend.
You'll find lots of inspiration in 50s fashion – but don't hesitate to give it a unique twist!
How to Care for Vintage Lingerie
You've got your hands on vintage pointed bras – and you want to keep your vintage lingerie in tip-top shape, right?
That's why the number one rule is: Handle them with care.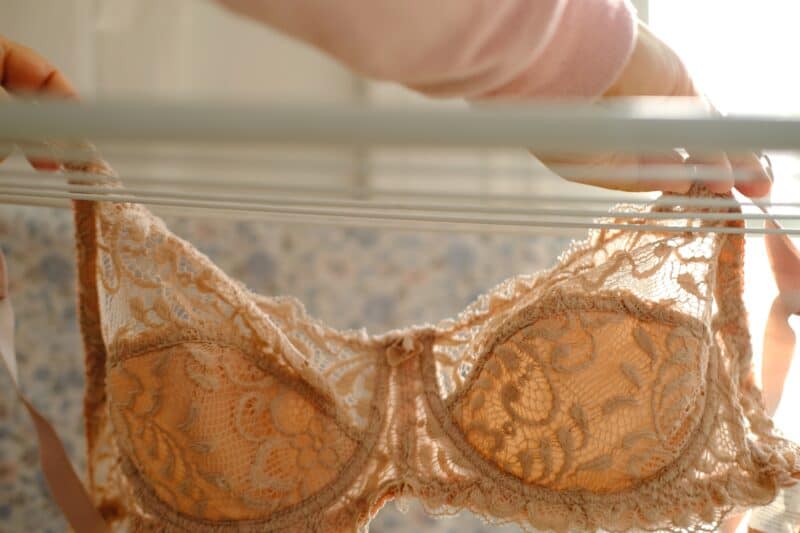 Here's what I mean by that:
Air them out, gently clean them with a cloth, or handwash them with a mild detergent. Do NOT use bleach, softeners, or washing powder.
Wash on a "Delicate" or "Wool" cycle at 30 degrees, separate from other clothes and colors.
Air dry it for the best results. Never use an iron or dryer; they'll damage delicate fabrics.
Shape them back to their original form afterward to avoid wrinkling.
The Timeless Allure of Bullet Bras
Despite their somewhat unusual shape, cone bras undeniably impacted the 20th century.
And thanks to Hollywood stars, girls from all walks of life could feel glamorous and comfortable.
Today, we are fortunate to witness the comeback of this iconic undergarment.
Modern-day pin-up girls and vintage models made retro glamour "in" again – bringing back the nostalgia of the golden era.
Don't be surprised to see the emergence of new sweater girls!
What inspired you to embrace the stylish and oh-so-glamorous trends of the past? Let us know in the comments below!