1960s Music – 1967  was less of an eventful year than it appeared. While psychedelic rock was garnering a lot of the headlines and the disdain of the adults it was some of the old standbys that were actually selling the most records. The Four Seasons, Frankie Valli (solo), the Four Tops, and Johnny Rivers all had top 40 hits. This was the second year that Frankie Valli was able to chart both as a solo artist and also with the Four Seasons.
The Beatles were still the group to beat and they had four charted singles with three of them hitting #1. "Penny Lane", "All You Need Is Love", "Hello Goodbye" and "Strawberry Fields Forever" were all off of the "Magical Mystery Tour" album.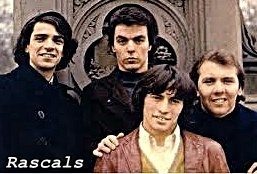 A new genre was being talked about by more people even though it wasn't exactly new. "Blue Eyed Soul" referred to soul and R&B being performed by all white groups. Two groups in this genre which had #1 songs were the Boxtops with "The Letter" and the Young Rascals with "Grovin'". Considering the backdrop of the Civil Rights struggles of the 1960s the term Blue Eyed Soul was considered offensive to some people while others were just grateful to expose a larger audience to that type of music. (webmaster note: I met Felix Cavaliere of the Rascals at a "Hippie Fest Concert" in 2010. We enjoyed him off stage as much as we did on stage. He sounds as good today as he did 40 years ago and personally is a true gentleman.)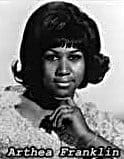 Sadly Otis Redding died in a plane crash in December of 1967 just a month before his biggest hit "Sittin' On the Dock of the Bay" was released. Redding was often called "The King of Soul". Where there is a King it follows that there must be a Queen and along comes Aretha Franklin with one of the all time greatest R&B songs, "Respect". In her career Franklin has won 20 Grammy Awards and the title "Queen of Soul".
Number of Charted Songs Top 40:

Beatles – 4
Aretha Franklin – 3
Monkees – 3
Supremes – 2
Four Seasons – 2
Turtles – 2

And The Grammy Goes To:

Record of the Year – "Up, Up and Away" – 5th Dimension
Album of the Year – "Sgt. Pepper's Lonely Hearts Club Band" – Beatles
Song of the Year – "Up, Up and Away" – 5th Dimension
Best New Artist – "Bobbie Gentry"- "Ode To Billie Joe"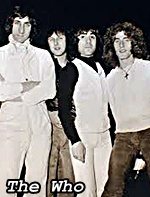 Not quite ready for top 40 fame psychedelic rock bands were bursting onto the scene with growing success. One early stand out was Jefferson Airplane. Behind the driving soulful voice of Grace Slick and the production genius of Jerry Garcia their second album "Surrealistic Pillow" climbed to # 3 on the Album Charts. Two singles from the album "White Rabbit" and "Somebody to Love" also charted well. The Airplane actually started as a folk group and many of their ballads strongly reflected that background. Other groups who would soon find plenty of air play were Jimi Hendrix with his first album "Are You Experienced" and the Who with their top 40 single "I Can See for Miles". Both groups were known for destroying or burning their instruments on stage and both would find good exposure at the Monterey Pop Festival.
Notable newcomers included: Three brothers named Gibb also called The Bee Gees, Pink Floyd (in the U.S.), Van Morrison and the Doors, Bobbie Gentry "Ode To Billie Joe" and Cream (in the U.S.).
SONG

ARTIST

(click to purchase)

# OF WEEKS

DATE

Kind Of A Drag
Buckinghams
2
2/18
Ruby Tuesday
The Rolling Stones
1
3/04
Love Is Here And Now You're Gone
The Supremes
1
3/11
Penny Lane
Beatles
1
3/18
Happy Together
The Turtles
3
3/25
Somethin' Stupid
Nancy Sinatra and Frank
Sinatra
4
4/15
The Happening
The Supremes
1
5/13
Groovin'
Rascals
4
5/20
Respect
Aretha Franklin
2
6/03
Windy
Association
4
7/01
Light My Fire
The Doors
3
7/29
All You Need Is Love
The Beatles
1
8/19
Ode To Billie Joe
Bobbie Gentry
4
8/26
The Letter
The Box Tops
4
9/23
To Sir With Love
Lulu
5
10/21
Incense And Peppermints
Strawberry Alarm
Clock
1
11/25
Daydream Believer
Monkees
4
12/02
Hello Goodbye
The Beatles
3
12/30
Click Below For Year by Year Song Charts and Information