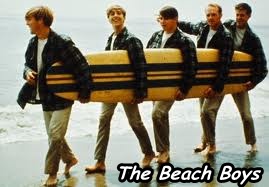 1960s Music – 1962 and although rock & roll is still on a bit of a hiatus, beach music makes its debut. The Beach Boys sign a recording contract with Capital Records and release two singles, "Surfin Safari" and "409", their first single "Surfin'" which was originally released in 1961 finds a new audience and renewed chart success. Later that year they would release an album, "Surfin' Safari". They were inspired to some degree by the unique guitar sounds of Dick Dale and the Del-Tones. Dale's unorthodox use of reverberators and loud amplifiers sought to mimic the intensity of crashing ocean waves. Nicknamed "King of The Surf Guitar" his single "Misirlou" made it to the top of the chart. His concert events were called "surfer stomps" because of the stomping of their surf sandals while listening.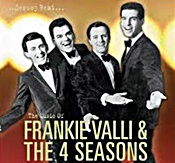 Also enjoying their first hits were Frankie Valli and The Four Seasons. The single "Sherry" not only charted but shot to #1. They quickly capitalized on it's success with the follow up "Big Girls Don't Cry" which also hit the top spot. Frankie Valli was one of the first "front men" for a group to have a successful solo career as well as with the group. His falsetto singing style would allow him to remain popular and touring for many more decades.
Top Selling Albums

West Side Story – Soundtrack
Breakfast at Tiffany's – Henry Mancini
Blue Hawaii – Elvis Presley
Camelot – Original Cast
The Sound of Music – Original Cast

And The Grammy Goes To:

Record of the Year – "I Left My Heart in San Francisco" – Tony Bennett
Album of the Year – "The First Family" – Vaughn Meader
Song of the Year – "What Kind of Fool Am I," – Leslie Bricusse
Best Rock and Roll Recording – "Alley Cat" – Bent Fabric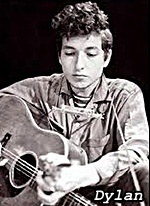 Another first this year was a young performer who was making the rounds at the New York coffee houses named Bob Dylan. He had come to New York to visit his idol and later mentor Woody Guthrie. He was earning extra money by playing harmonica as part of session for another folk singers album when he was asked to audition for his own album. His first album which was self titled "Bob Dylan" was a bit of a flop. the album had two original songs on it, "Talkin' New York" and "Song to Woody" the rest were covers of other folk songs. Commercially unpopular it never reached the charts not even in later years but it did give a glimpse into the unique style and story telling capacity of this great performer.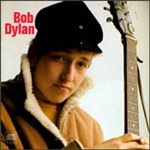 Click Below For Year by Year Song Charts and Information