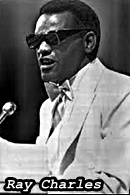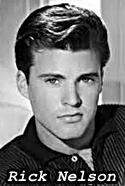 1960s Music – 1961, just when you thought that rock & roll was the only sound on the radio dial along comes Motown Records. Named after its home town of Detroit, Michigan it signed up groups who were up and coming mega stars like The Supreme's and The Miracles whose 1961 hit "Shop Around" sold over a million copies and put the relatively new record label on the charts. Another Motown star was Ray Charles with the chart toppers "Hit the Road Jack" and "Let The Good Times Roll". The Motown sound was a style of soul music with a distinct pop influence which contributed major influences to the American music scene.1960's music It's creator Berry Gordy Jr. a song writer himself, would run the record label until 1988 when he sold his rights to MCA Universal Music.
It was also a good year for County & Western gaining popular appeal with Jimmy Dean singing his #1 charted tune "Big Bad John" and Patsy Cline climbing to #9 and #12 respectively with "Crazy" and I Fall To Pieces". The Country Music Association (CMA) creates the Country Music Hall of Fame this year inducting Hank Williams and Jimmie Rodgers, it is currently located in Nashville, TN. Another tribute to the arts in New Orleans French Quarter, Preservation Hall was founded as a historical venue for jazz.
60s musicRicky (Rick) Nelson turned 21 this year and to celebrate he dropped the "y" from his name. To help promote his TV show a video recording was made of his performance of "Travelin' Man" which some believe is the first music video. The song made it to #1 for two weeks.
In other 1961 music news Frank Sinatra forms his own record label calling it Reprise Records in order to allow for more artistic freedom for his own recordings. The ownership and control of this record company is what gave Sinatra the nickname "Chairman of the Board".
And in a sad note it was the beginning of a new era in radio one which could be heard stereophonically but sadly also the beginning of the end for AM radio stations. The FCC authorized the first FM stereo broadcast by two stations who aired an all classical format.
Number of Charted Songs Top 100:

Chubby Checker – 2
Ben E King – 2
Ricky Nelson – 2
Patsy Cline – 2
Bobby Vee – 2
Shirlles – 2

And The Grammy Goes To:

Record of the Year – "Moon River" – Henry Mancini
Album of the Year – "Judy at Carnegie Hall" – Judy Garland
Song of the Year – "Moon River" – Henry Mancini
Best Rock and Roll Recording – "Let's Twist Again" – Chubby Checker
As the above chart shows rock & roll was falling out of favor with buyers. There was a huge showing of R&B thanks in part to Motown's production prowess. Country stars also saw crossover success because of rock's absence. This trend would continue for a couple of more years and the void created by the lack of rock & roll wouldn't be filled until the Beatles led British Invasion.
Click Below For Year by Year Song Charts and Information