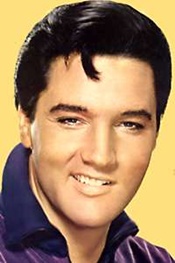 1960s Music – 1960, what a year it was!
Elvis is discharged from the Army and he hits the ground singing. The album "Elvis Is Back" was released and included three #1 singles, "It's Now Or Never", "Are You Lonesome Tonight?" and "Stuck On You". Two more songs "Wooden Spoon" and "Surrender" rounded out Elvis's chart entries.
Number of Charted Songs Top 100:

Elvis Presley – 5
Connie Francis – 4
Brenda Lee – 2
The Drifters – 2
Bobby Vee – 2
The Everly Brothers – 2

And The Grammy Goes To:

Record of the Year – "Theme From A Summer Place" – Percy Faith
Album of the Year – "Button Down Mind" – Bob Newhart
Song of the Year: – "Theme From Exodus" – Ernest Gold, songwriter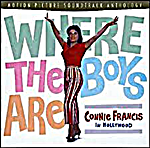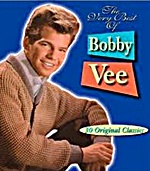 Elvis certainly wasn't alone on the charts however.
Superstars like Connie Francis added tunes as well, "Everybody's Somebody's Fool" and "My Heart Has A Mind Of Its Own" both went to #1. "Where the Boys Are" only charted to #4 but was the theme song for a popular movie by the same name and was responsible for starting the "Spring Break" craze in Ft. Lauderdale among college students.
Brenda Lee lent her voice to the charts with "Sweet Nothin's", "I'm Sorry" and "I Want To Be Wanted" with the latter two reaching the #1 spot as well.
The Drifters contributed "Save The Last Dance For Me" and "This Magic Moment" to the top half of the chart.
Bobby Vee who had become a somewhat of a teen idol had some limited chart success with "What Do You Want?" and "Rubber Ball".
The Everly Brothers had a #1 hit with "Cathy's Clown" and another chart entry with "Let It Be Me".
American Bandstand launched the careers of many young artists and many new dance crazes. One in particular was Chubby Checker who twisted his way to #1 with "The Twist".
In 1960 the expense of albums was beyond most teenage allowances. The bulk of the "Top 40" music was purchased on 45rpm records. Album sales went mostly to adults who bought movie soundtracks, comedy, Broadway musicals, blues and jazz. So the top albums of 1960 were very different than the what the popular charts reflected:
Top Albums of 1960
Bob Newhart – Button Down Mind
Oliver – Original London Cast
Everly Brothers's – Everly Time
Elvis Presley – Elvis Is Back
South Pacific – Original Soundtrack
Click Below For Year by Year Song Charts and Information