(With and without "punch")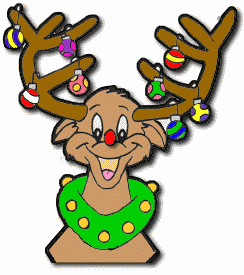 From
"The New England Yankee Cookbook" – 1939
MULLED CIDER
½ teaspoon allspice
2 inch cinnamon stick
6 whole cloves
1 quart cider
1/3 cup brown sugar
1 teaspoon grated orange rind
Tie allspice, cinnamon and cloves in a cheesecloth bag. Drop bag into kettle of hot cider with sugar added and let it simmer until cider is spicy enough. Serve in mugs with a dash of nutmeg.
Serves: 4(From "The Joy of Cooking" – 1953)
MULLED WINE
Make a sirup by boiling for 5 minutes:
1 cup sugar
½ cup water
2 sticks cinnamon
½ lemon cut into slices
2 dozen cloves
Strain the sirup. Add to it:
4 cups hot fruit juice: lemon, orange, pineapple, etc.
If very sweet fruit juice is used, reduce the amount of sugar.
Heat but do not boil:
1 quart or more red wine
Combine the fruit juices and the wine. Keep the wine hot in a double boiler. Serve it very hot with slices of:
Lemon and pineapple
(From "The Spice Cookbook" – 1964)
HOT SPICED ORANGE TEA
1 quart boiling water
¼ cup of sugar
10 whole cloves
2 cinnamon sticks, each 2 inches long

4 tea bags
¼ cup fresh orange juice
2 tablespoons fresh lemon juice
1 slice fresh lemon
Combine the first 4 ingredients in a saucepan. Mix well and bring to boiling point. Remove from heat and add tea bags. Steep 4 minutes. Strain. Stir in remaining ingredients. Place over low heat to keep warm. (Do not boil.) Remove and discard orange rind. Serve in cups, using cinnamon sticks as muddlers, if desired.
Yield: 6 servings
HOT BUTTERED RUM
Place in a hot tumbler:
1 teaspoon powered sugar
Add:
¼ cup boiling water
¼ cup rum
1 tablespoon butter
Fill glass with boiling water. Stir well. Sprinkle nutmeg on top.
Serves: 1From "The Joy of Cooking" – 1953
HOT TODDY
1 jigger hot water
1 jigger bourbon whiskey
1 lump sugar
1 twist lemon peel
Use hot water to dissolve sugar. Add whiskey and lemon.
Yield: 1 serving.From The Christmas Lover's Handbook – 1985
WASSAIL 1 (with alcohol)
Did you know? Wassail is a drink, but the word somes from the time in England when the Saxon lords and ladies cried out "Was Haile," meaning "Be of good health." So it became the custom in England to drink a toast of "Wassail" or 'health' from a great punch bowl filled with hot ale spiced with nutmeg, cloves, and ginger.
½ gallon apple cider
1 pint cranberry juice
¾ cup sugar
1 t. whole allspice
3 sticks cinnamon
Lemon studded with cloves
Orange slices
1 teaspoon salt
1½ cup rum (or whatever!)
Combine all ingedients in large pot. Bring to a boil and simmer for a few hours.
Candace's Tip – Add the alcohol late so it retains it's potency.
Yield: 3 quarts
WASSAIL 2 – Nonalcoholic
1 gallon apple cider, divided
1 tsp ground cloves
1 tsp ground allspice
1 tsp ground nutmeg
1 tsp ground cinnamon
1 6-oz can of frozen lemonade, thawed
1 6-oz can frozen orange juice, thawed
1/2 cup firmly packed brown sugar
Combine 2 cups apple cider and spices in a large dutch oven; bring to a boil. Reduce heat and simmer 10 mins. Add remaining cider and other ingredients and heat until very hot…do not boil.
Yield: 4½ quartsFrom Christmas with Southern Living 1990
WHITE CHRISTMAS PUNCH
2 cups sugar
1 cup water
1 (12 oz.) can evaporated milk
1 tablespoon almond extract
3 (½ allon cartons vanilla ice cream
6 (2 liter) bottles lemon-lime carbonated beverage (chilled)
Combine sugar and water in a suacepan. Cook over meduim heat until sugar disolves, stirring constantly. Remove from heat. Add evaporated milk and almond extract; let cool. Chill until ready to serve.
Combine milk mixture and remaining ingredients in punch bowl just before serving, stirring to break ice cream into small pieces.
Yield: 3½ gallons