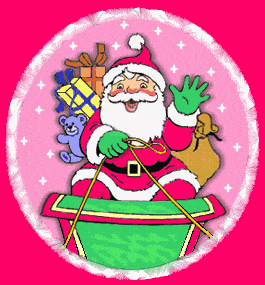 ---
Holidays are the best and the worst of times. We all have this nice Hallmark card fantasy we've been carrying around our whole lives. But it's not easy to get the relatives, in-laws and bosses along for the ride.
Our gift wish list expands to the upper reaches of our credit card limits and short a lotto win – January's gonna be a bear.
The mall has become a place of such frantic activity that only a Navy Seal Insertion Team could get in and out quickly. And, what IS that thing guys do? You know, where they circle the parking lot for 25 minutes to get a space two closer than the one you saw when you first drove in.
Well, here at the Fifties Web everybody has preferred parking, there are no crowds and all the fun is better than on sale – it's free!
So when the madness begins to take its toll and the Christmas spirit seems far away, come here and rest. The joy and the love are yours to enjoy.
From me to each and every one of you – Happy Holiday and a Joyous New Year.
---
*This, just in from a visitor to the site. If your in the North Pole, New York area. This is a Santa theme park with shows and lots of special events. It's called Santa's Workshop and here is the link to their site  https://www.northpoleny.com/
Here is their schedule:
– June 29 – September 2
– September 7 – October 14 Sat & Sun including Columbus Day
– Nov. 16 – Dec. 22 & Nov 29 Sat & Sun
– Dec 8, 15, 22-23, Dec 26-30
---